We all know that watching Monday Night Football live online is a popular pastime. It is now possible with the help of several streaming services These services offer a variety of viewing options and packages that allow you to watch your favorite football games from anywhere in the world.
Watching Monday Night Football stream with FuboTV
FuboTV is a live TV streaming service that provides access to live sports, news, entertainment and other content. They offer a 7-day free trial and affordable monthly subscription plans, which can be canceled at any time. It's available on all major platforms like iOS, Android, Amazon Fire TV and Roku among others.
Watching Monday Night Football stream with Hulu
Hulu offers a variety of NFL games from all over the country, so you can watch Monday Night Football no matter where they are playing. You can also use this service to watch any other football game you want. Generally it is an affordable way to stream live TV over your computer, smartphone or other streaming device.
Watching Monday Night Football stream with SlingTV
Watching live Monday Night Football can be also very easy when using Sling TV. With this streaming service, you can watch Monday Night Football without cable. All you need is a streaming device and broadband internet connection. And you don't have to be tied down by long-term contracts or hidden fees.
In another country? Try NordVPN!
NordVPN is a popular VPN service that allows you to watch Monday Night Football live in another country. This is made possible by the company's server locations, which are spread all over the world. NordVPN has servers in the US, for example, which means that you can connect to one of those servers to access content from other places outside America.
It's not just about Monday Night Football either: if you want to watch your favorite TV show or movie from another country then NordVPN can help you do that too.
To use NordVPN on your computer:
Step 1: Download and install NordVPN on your computer.
Step 2: Run NordVPN and sign in your account.
Step 3: Click the Connect switch. This will automatically connect you to the VPN server recommended for your device.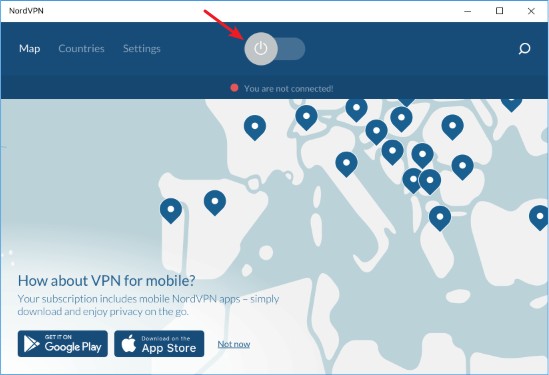 Now test to see if this helps you access the football content on your stream service.