Experiencing frequent freezes or FPS stuttering on your Lost Ark game? This issue has been annoying many Lost Ark players. And they usually see this after a certain game update.
You're probably thinking: "What am I supposed to do to fix this!?" Don't panic! Here are several tried-and-true troubleshooting tips we have collected, and they should be able to able to help you!
Turn off chat notifications
Perhaps you're receiving a lot of spam messages that causes your game to stutter. This is the case for a lot of Lost Ark players. To fix it, you can turn off these notifications. Here is how:
Step 1: On your game, Right click the Normal tab on your chat.

Step 2: On your Chat Tab Settings, close the tab that are showing spam messages frequently and click Apply.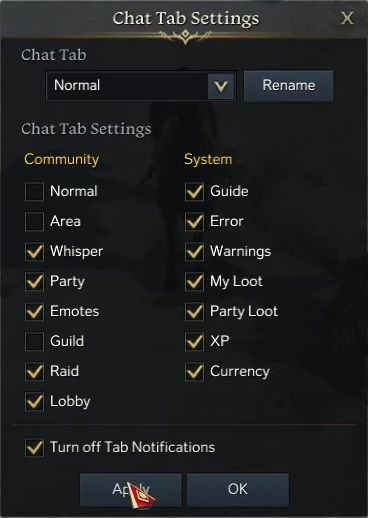 Now check to see if your Lost Ark game stuttering issue has been fixed.
Change the Lost Ark compatibility settings
Another effective way to fix the Lost Ark stuttering issue is to disable full screen optimization and enable run as administrator for Lost Ark. Here is how:
Step 1: Open File Explorer (pressing Win and E on your keyboard), and go to where Lost Ark is installed.
Step 2: Right click your game icon and select Properties.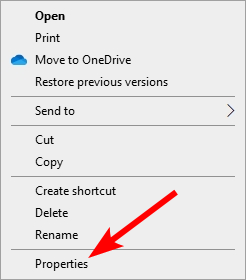 Step 3: Go to the Compatibility tab, and check Disable full screen optimizations and Run this program as an administrator.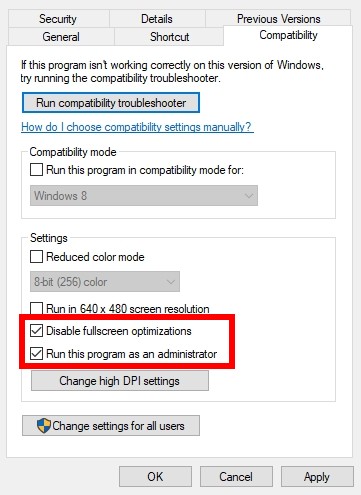 Test Lost Ark now and see if this worked.
Set your Lost Ark priority to High
Set the prority of the Lost Ark process to High can help you fix the Lost Ark stuttering issue. To do so:
Step 1: Make sure your Lost Ark has been launched, then press the Ctrl, Shift and Esc keys on your keyboard.
Step 2: Select the Details tab.

Step 3: Right click the Lost Ark process, select Set priority and click High.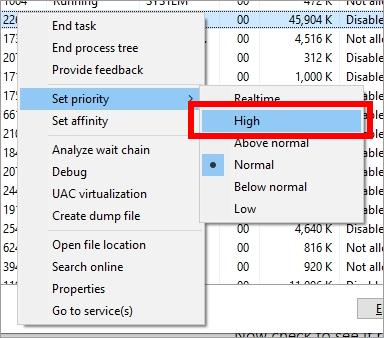 Step 4: Run Lost Ark and test the issue.
Check your background tasks
There may be other programs running in the background that are using too many resources of your computer so you'll get the Lost Ark stuttering issue. To see if this is the case:
Step 1: Press Ctrl, Shift and Esc keys on your keyboard to open Task Manager.
Step 2: Check if there is any task that is using excessive system resources. If so, right click it and select End task.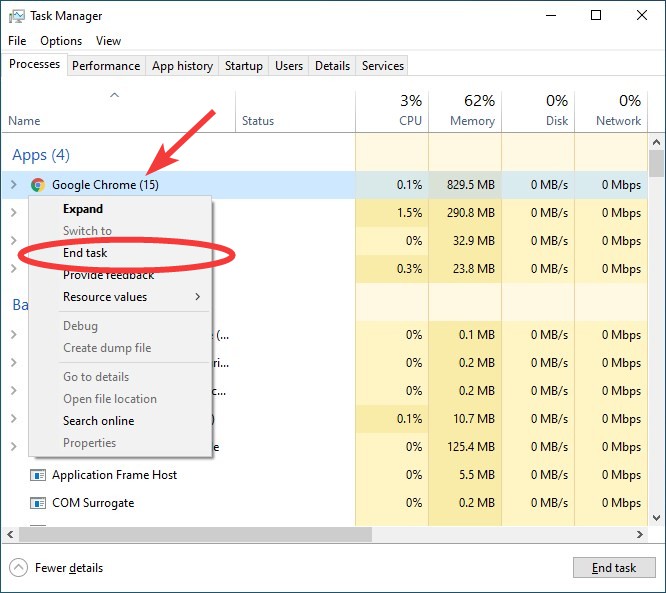 Step 3: Launch Lost Ark and see if this fixed your Lost Ark stuttering issue.
Turn off your overlay utility program
The in-game recording, streaming or overlay utilities may also interfere with your Lost Ark game, causing it to stutter. You can try closing these programs to see if your game runs smoother. The programs you should pay attention to include:
Steam Overlay
NVIDIA ShadowPlay
Xbox Game Bar
OBS Studio
MSI Afterburner
Twitch
…
We hope that the solutions above have helped you fix your Lost Ark stuttering issue. If you have any questions or suggestions about them, feel free to leave a comment below!