Are you wondering how to see someone's text messages on their phone? There has been actually a lot of people thinking of the same thing. Usually they want to do this to protect their children from being or maintain a good relationship with their partner.
There are many different tools that can help you see someone's text messages online for free. But choosing the right one can help you do it effectively without being known. Here is the one we recommend you try it out:
But before you use any tool, make sure that you'll use it for legal purposes only.
To monitor your target cellphone text messages
The tool we recommend you use is mSpy.
mSpy is a powerful phone tracking tool that can help you find out the detailed activities of your target on their smartphone. It can be installed on iPhone and Android phones, with no jailbreak or root required. You can use it to track a variety of activities, such as SMS messages, call logs, social media messages, geolocation, and much more.
Additionally, once it has been installed, you will so no icon of this tool showing up on the phone, and it can work secretly in the background. So the phone owner won't notice its existence.
To use mSpy:
Step 1: Create a new account on mSpy.
Note: To use mSpy to track a cellphone, you need to sign up for its paid plan, which cost as as little as around $0.4 a day.
Step 2: Set the tool up on your target device.
Step 3: Go to the dashboard as start viewing their text messages. (Check out the demo here to see what it's capable of capturing.)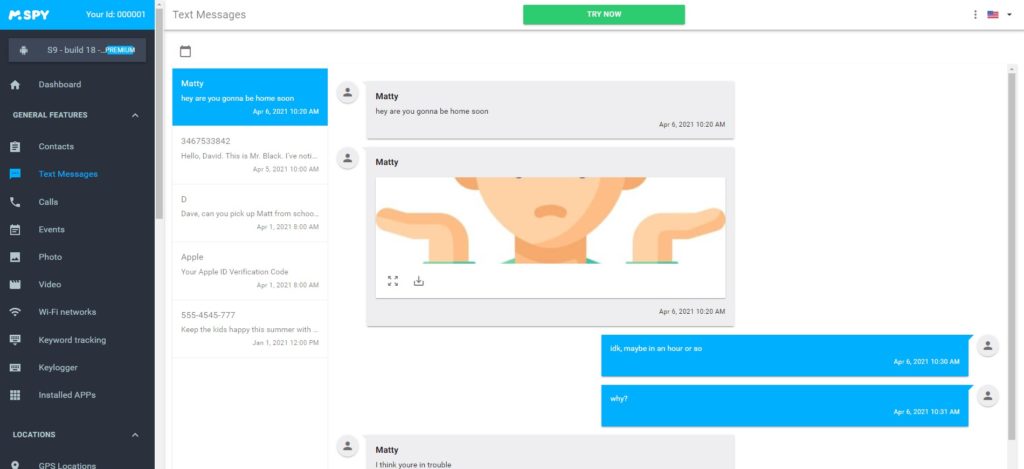 This should help you see someone's text messages in a hassle-free way. If you have any questions, feel free to leave a comment below.