Only see a black screen on the YouTube video you're playing? Tried refreshing the page but to no avail? Here are the effective fixes for you!
A lot of YouTube users experience the black screen issue. And there are troubleshooting methods that have helped many of them resolve it. We've listed them below and you can give them a try:
1. Log out of your YouTube account
Signing out of your YouTube account is one of the most effective ways to fix your black screen issue. To do so, just click your profile picture upper right and click Sign out. Then check to see if you can play YouTube videos normally.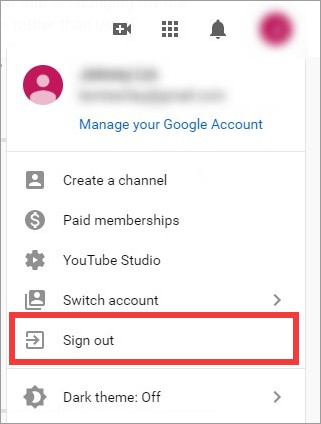 2. Check your browser extensions
The extensions you're using on your browser can also cause your YouTube video black screen issue. You should check those extensions to see which one is blocking your YouTube videos.
The extensions we suggest you pay close attention to are those ad blockers. There has been a lot of YouTube users resolve their black screen problem by temporarily disable their ad blockers.
To check your browser extensions, just enter the following spcial addresses (without the quotes) to open the extensions settings on your browser:
Google Chrome: "chrome://extensions/"
Firefox: "about:addons"
3. Disable hardware acceleration
The process of disabling hardware acceleration varies slightly depending on what browser you use.
If you are a Chrome user:
Step 1: Enter "chrome://settings/?search=acceleration" in your address bar.
Step 2: Turn off Use hardware acceleration when available.

If your are a Firefox user:
Step 1: Enter "about:preferences" in your address bar.
Step 2: Search "hardware", uncheck Use recommended performance settings, and uncheck Use hardware acceleration when available.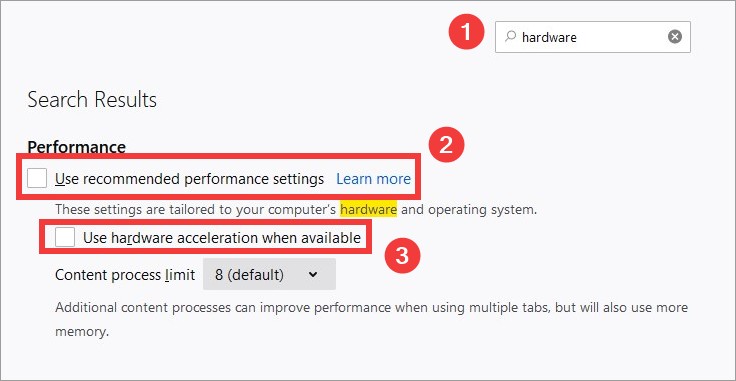 Now see if you can play the video.
Has any of the fixes above worked for you? Or do you have any other effective troubleshooting methods? Tell us by leaving a comment below!