Seeing the Zippyshare "403 Forbidden" error? This means you've been blocked by Zippyshare from your region. It usually occurs for the users of European countries.
This is a very annoying issue — you can't access the files on Zippyshare. But luckily it's also fixable. Here is one tried-and-true solution you can try. It has helped a lot of other people with the same issue and they should also be able to help you.
Use a VPN
Since your Zippyshare connection has been blocked, the most effective way to fix this is to use a VPN. By doing so, you can make Zippyshare think that you're accessing from another location, and the 403 Forbidden error will disappear.
Setting up a VPN connection usually requires some time and computer skills. If you want an easier option, you should try a VPN service. And we recommend using NordVPN.
NordVPN is an easy-to-use and fast VPN service. You'll be able to set up a VPN connection with just a few mouse-clicks. And its fast speed servers at multiple locations offers you a comfortable and reliable experience.
To use NordVPN on your computer:
Step 1: Download and install NordVPN on your computer.
Step 2: Run NordVPN and sign in your account.
Step 3: Choose a location that's inside the United States, then click the Connect switch. This will automatically connect you to a VPN server in the US.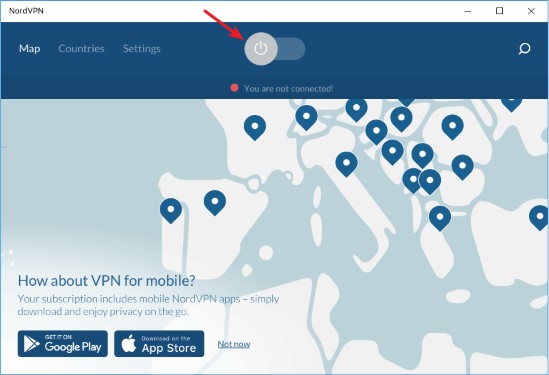 Now your VPN connection is set up, and you can see if this works to fix your Zippyshare "403 Forbidden" error.
We hope that the solutions above have helped you fix your Zippyshare "403 Forbidden" issue. If you have any questions or suggestions about them, feel free to leave a comment below!