Trying to clean up and make more disk space for your Windows computer? You may wondering if there is any program that can help you do this for free. Actually there are some software tools that are capable of cleaning your PC. In this post, we will show you a list of PC cleaners that has a free version and can do the job effectively. Take a look at the list below
iolo System Mechanic
iolo System Mechanic is a Windows system clean-up and optimization utility program. It optimizes your Windows computer by clearing the redundant files, startup delays, and unwanted programs. You can also use this tool to defragment your hard drive and memory (RAM) so you'll have better performance of your PC.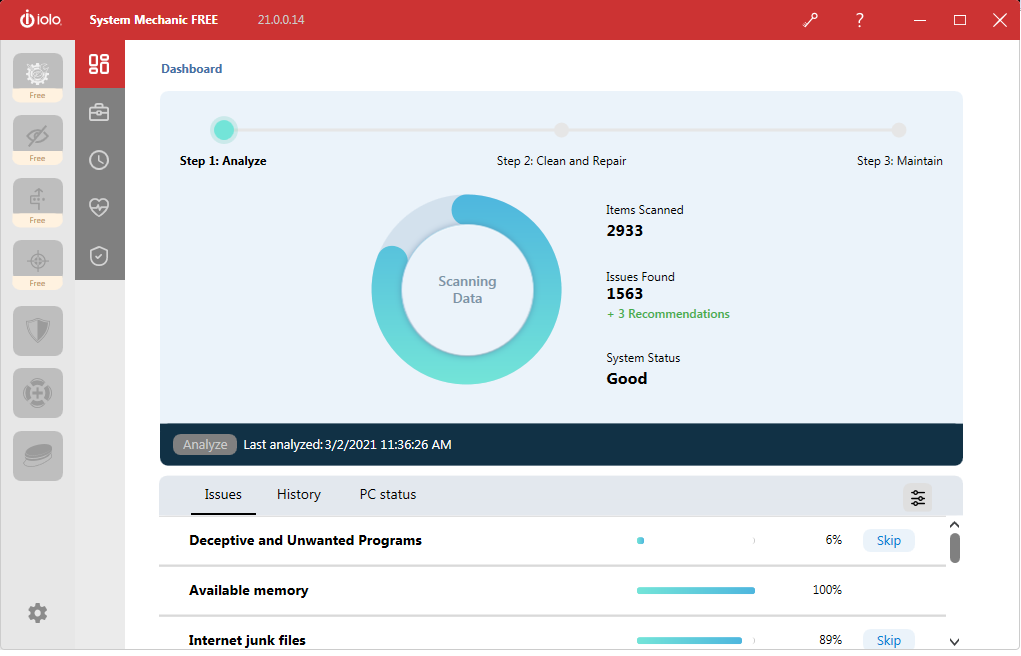 In addition to the system cleaner, there is also a powerful suite of tools (which are not free), including:
Privacy Guradian – Protect your private information protector from being used by others (even Windows itself!)
System Shield – A protective tool that can act as an antivirus or firewall
ByePass – A password manager that secures your password and credit card information
Malware Killer – A malware detctor and remover
Search and Recover – A data recovery tool that can retrieve deleted or lost files
DriveScrubber – A data eraser that makes the erased data hard to recover
AVG TuneUp
AVG TuneUp is a streamlined Windows system utility program that can clean up junk files and boost your PC performance. There is a range of tools in AVG TuneUp, from registry scanning to defragmentation analysis. It can allow you set up automatic maintenance tasks, and so system cleaning can be done routinely. Also it has a feature that can help you undo the changes made by your app, a great tool to fix a lot of system issues.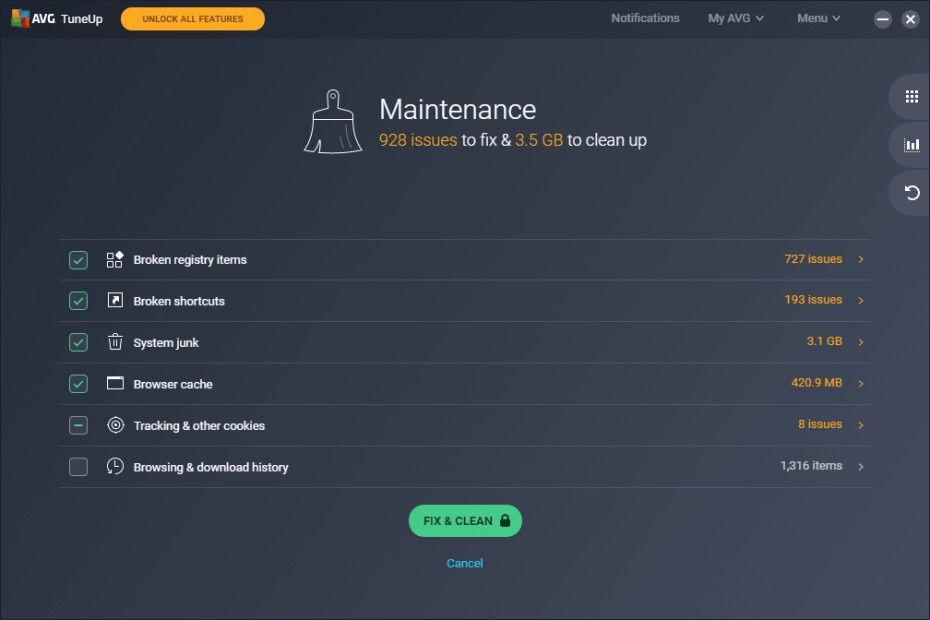 Glary Utilities
Glary Utilities is an all-in-one solution of system performance optimization tool, assisting you improve your PC's speed and reliability. It can help you scan for issues like registry errors and spyware and get rid of them. The cleaner of Glary Utilities can clear up commonly seen system junk files, broken system shortcuts, invalid registry entries, and your Internet browsing history.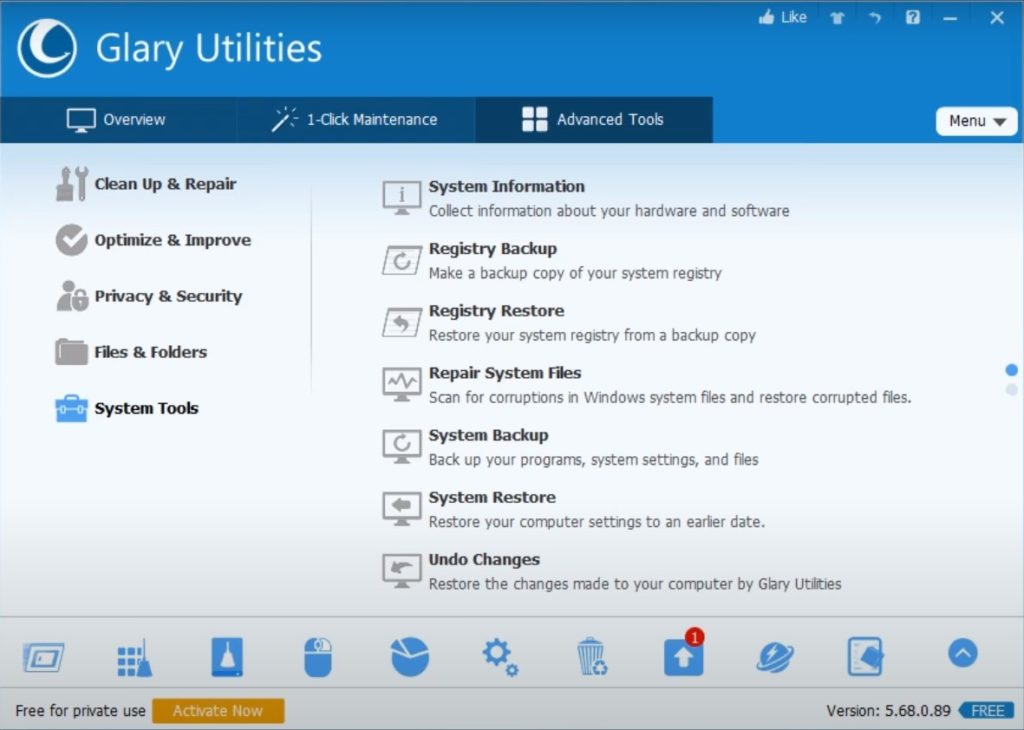 Hopefully these are the tools that effective clean up your Windows PC. Do you have any questions about them? Or do you have other recommendations? Tell us by leaving a comment below!