Seeing a Dev Error 6068 message? This is a very common issue for the Call of Duty: Modern Warfare or Warzone players. Usually this error message is followed by a crashing issue.
Perhaps you have tried some things to fix this issue but to no avail. Don't worry. The following is a list of effective fixes we have collected that have helped a lot of COD players. They should also be able to help you. Take a look at them below!
Run your Call of Duty in DirectX 11
This is the first thing you should try when seeing the Dev Error 6068 message, because it is in many cases a DirectX issue. To run your COD game in DX11:
Step 1: Launch Battle.net.
Step 2: Select your problem Call of Duty game and click Options.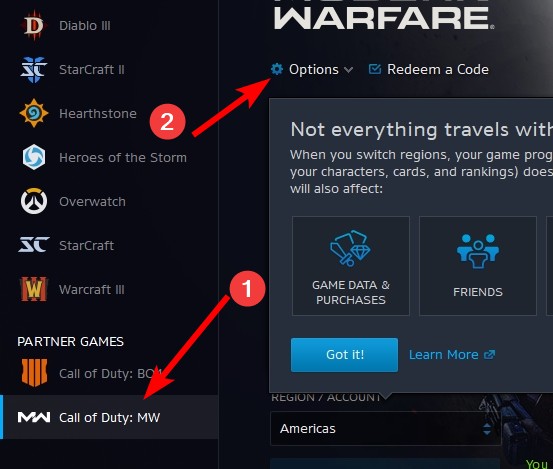 Step 3: Select Game Settings.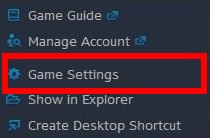 Step 4: Select Game Settings, check Additional command line arguments and then type in the box below -d3d11.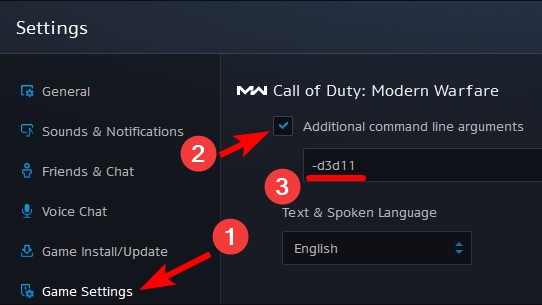 Step 5: Click Done.
Now launch your game and see if this fixes your Dev Error 6068 issue.
Stop overclocking
It's also possible to see that you saw the Dev Error 6068 error because you've changed the clock settings of your hardware components. If you have overclocked your computer hardware, your computer may be destabilized, and it's more likely for you to experience the 6068 error. If you've overclocked your CPU, GPU or RAM, try setting it back to stock clocks. Then test your Call of Duty game and see if this fix works.
Reinstall your graphics driver
A lot of the times the you see Dev Error 6068 because of a problem graphics driver. To fix it, you should try clean uninstalling the driver. You can do this by using Display Driver Uninstaller (DDU, a utility used for clean uninstalling your graphics driver). Download and install this program, then follow its instructions to uninstall your graphics driver.
Once the driver is uninstalled, you should reinstall it. You can use Device Manager on your Windows system, or go to your hardware manufacturer website to find the correct driver manually. Either way, you should make sure the driver you get is correct and up to date.
Or you can use a driver updater. This is a more convenient option — it only takes a few mouse clicks to update a driver!
The driver updater we recommend is Driver Booster, because it's powerful and easy to use, and you can use it to update drivers for free!
And what's more, it provides a 60-day money back guarantee. So you can give it a try without taking any risks.
To use Driver Booster to update your graphics driver:
Step 1: Download Driver Booster and install it on your computer.
Step 2: Launch Driver Booster, and scan for driver updates.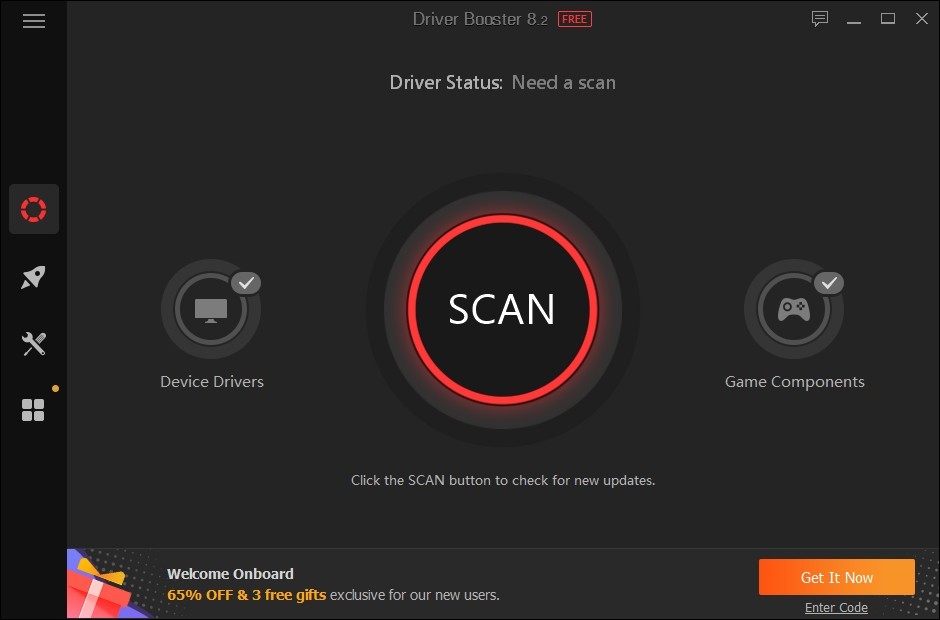 Step 3: Update your graphics driver (click the update button next to it). Or click the red Update Now button to update all your drivers.
Note that the download speed is slow in the free version of Driver Booster. If you want to get rid of the speed limit and unlock its full features, you need to upgrade to its PRO version.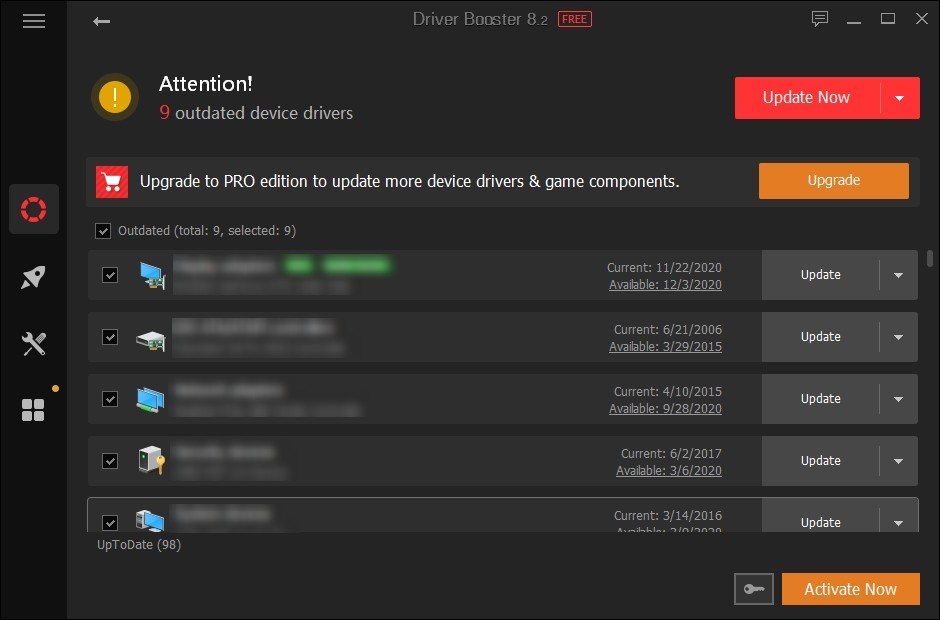 Has any of the fixes above worked for you? Or do you have any other effective ways to fix the DEV ERROR 6068 issue? Tell us by leaving a comment below!