See a Connection with the server was lost 90002 error on your Final Fantasy XIV game? This is a very common error for the FFXIV gamers. And you may be one of them. But don't worry! In this post, we will show you a list of effective ways to fix this issue. Take a look at them below!
Check your antivirus
Is your antivirus program or firewall interrupting your FFXIV connection? If it is, you will see the server connection lost error. You should check your antivirus to make sure it isn't blocking your game. If you find that the software is blocking FFXIV, trying putting the game in the whitelist, or disable the antivirus program temporarily (be careful for what you're browsing when it's off). Then see if this fixes the lost connection error.
Check the network you're connecting to
Your network may be the culprit of your connection with the server was lost 90002 error. To check it, there are a few things you can do:
Restart your network devices (router and modem) and computers.
Trying connecting to the Internet via your mobile devices as a hotspot.
Connect to your friend's network.
Borrow the network devices (router and modem) and use them on your network.
If you find any issues with your network connection during these processes, you may need to contact your Internet service provider for assistance.
Try using a VPN
This has also been reported by some of the FFXIV players that using a VPN is effective. It helps fixing the 90002 error and reduced their ping as well.
In fact, using a VPN can not only fix some Internet issues, it can also help you maintain a good connection to your game servers, so you may experience less connection issues.
Using a VPN usually requires some time and computer skills. If you want an easier option, you should try a VPN service. And we recommend using NordVPN.
NordVPN is an easy-to-use and fast VPN service. You'll be able to set up a VPN connection with just a few mouse-clicks. And its fast speed servers at multiple locations offers you a comfortable and reliable experience.
To use NordVPN on your computer:
Step 1: Download and install NordVPN on your computer.
Step 2: Run NordVPN and sign in your account.
Step 3: Click the Connect switch. This will automatically connect you to the VPN server recommended for your device.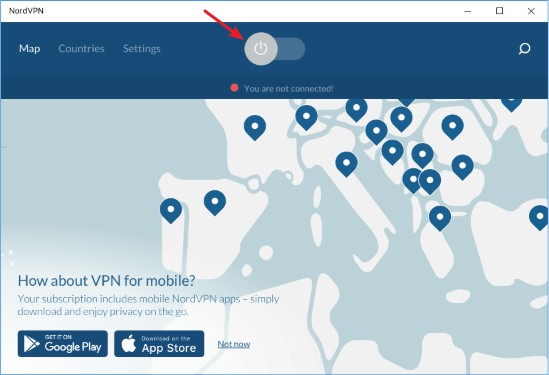 Step 4: Check to see if your 90002 error is gone.
Reset your network settings
Step 1: Press Win + R on your keyboard.
Step 2: Type "cmd" and press Ctrl + Shift + Enter on your keyboard.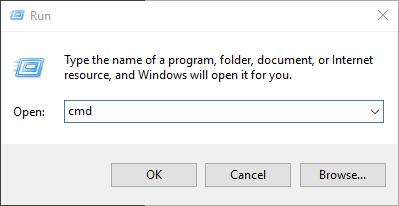 Step 3: Enter the following commands:
ipconfig /flushdns 
ipconfig /renew 
ipconfig /registerdns
Step 4: Close the window and restart your computer. Then test your FFXIV connection.
Has any of the fixes above worked for you? Or do you have other effective ways to fix your FFXIV connection with the server was lost error? Tell us by leaving a comment below!