The not loading issue is a very bugging issue that has troubled a lot of Fortnite players. Usually, they see their game not be able to load, or they are stuck in the loading screen.
This is a common issue, but there are still fixes you can use to troubleshoot it. Check out the method list below!
Method 1: Run Epic Game Launcher as administrator
You may have an privilege issue with Fortnite so it won't load. To fix this, you can try running Epic Game Launcher as administrator.
To do so, right click the Epic Game Launcher icon and select Run as administrator.
Now run Fortnite and see if you've resolved the not loading problem.
Method 2: Reinstall your game
This is another effective method you can try. Just uninstall Fortnite on your computer, and then re-install it. This is to repair any corrupted game files, which may cause your Fortnite loading issue.
Method 3: Change your NVIDIA Telemetry Container service settings
If you're a NVIDIA graphics card user, you can try changing your NVIDIA Telemetry Container log on setting and see if this helps:
Step 1: Press the Win and R keys on your keyboard, then enter "services.msc".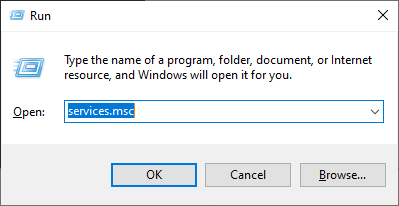 Step 2: Double click NVIDIA Telemetry Container.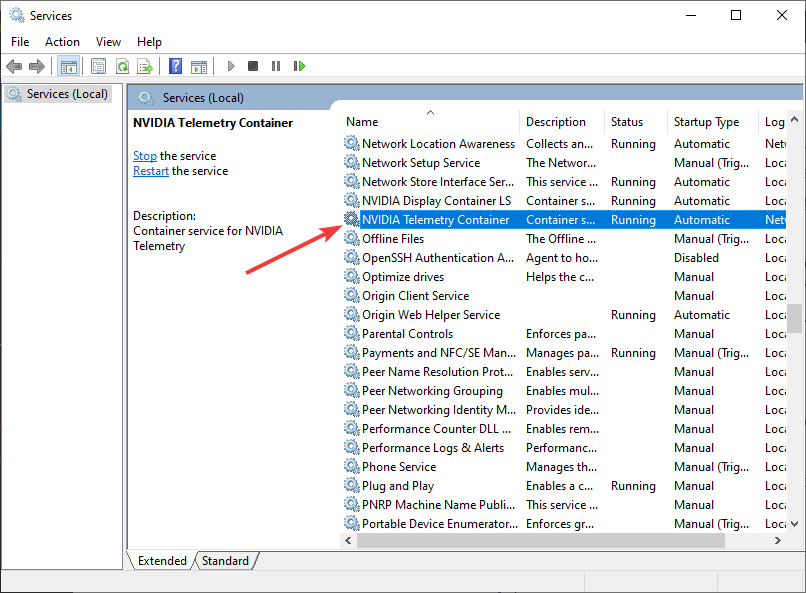 Step 3: Select Log On, select Local System account, and then click OK.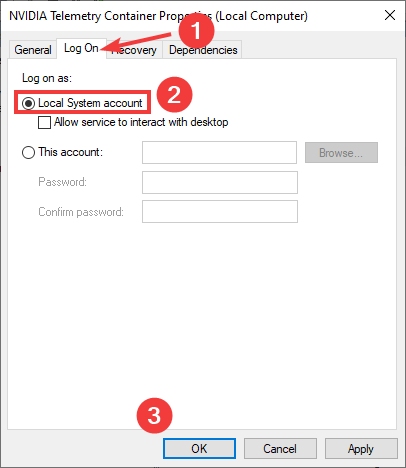 If this method is helpful, see if you can play your game.
Method 4: Reinstall your graphics driver
This helps you fix the not loading issue caused by your graphics driver.
Note that your computer may not display normally when reinstalling graphics driver.
Step 1: Press the Win key and R on your keyboard at the same time, then enter "devmgmt.msc".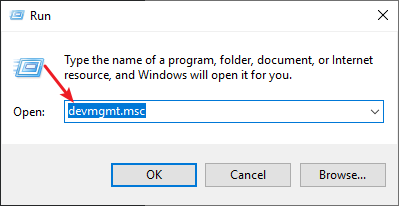 Step 2: Right click your graphics adapter (under Display adapters), then click Uninstall device.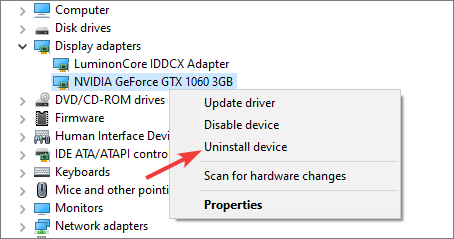 Step 3: Check "Delete the driver software for this device", then click Uninstall.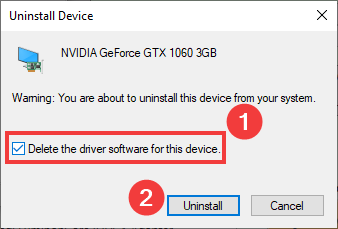 Step 4: When the uninstallation has finished, go to your graphics adapter website, and download the graphics driver and install it on your computer.
Step 5: See if the not loading issue is gone. (If it isn't, you can try uninstalling your graphics driver again by using Display Driver Uninstaller (DDU, a utility used for clean uninstalling your graphics driver). Then install the driver again on your computer.)
Has any of the fixes above helped you? Tell us by leaving a comment below!