Having frequent stuttering issues on your GTA V game? This is a common problem, and very annoying. But luckily it's also fixable. Here are a few solutions you can try. They have helped a lot of other people with the same issue and they should also be able to help you.
Check your hardware
The first thing you should check is your hardware components. If they don't reach the system requirements of GTA V, they are likely the cause of your stuttering issue.
If this is the case, then you should try upgrading your hardware so it can run GTA V smoothly.
Check your in-game graphics settings
If you're using high-quality graphics settings, then this is probably why you're experiencing stuttering issue with GTA V. You should try turning down or disabled some of the settings and see if this is helpful.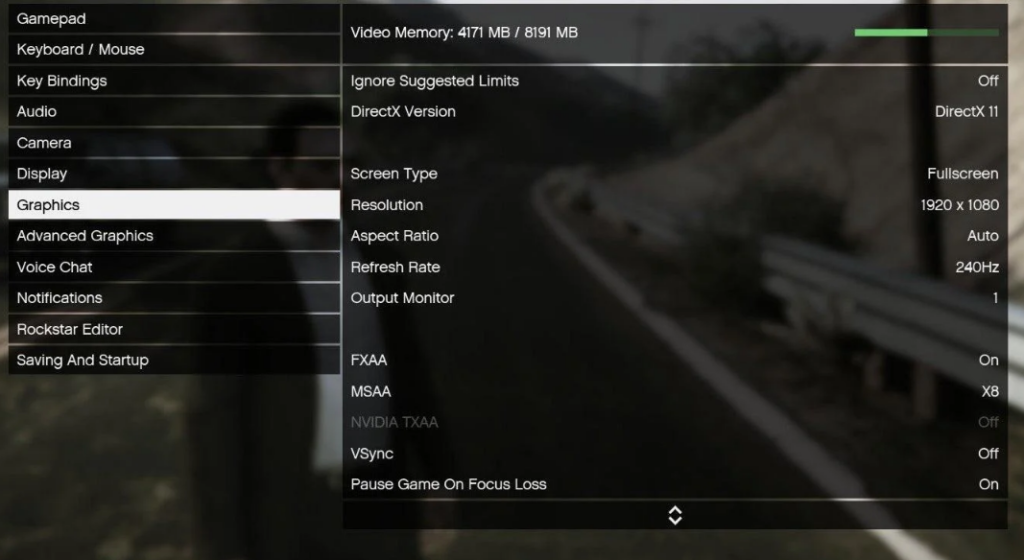 Specifically, you can try the following the changes:
Turn off VSync.
Set the Refresh Rate to 60Hz or lower.
Set the Texture, Shader, Shadow, Reflection, and Grass Quality to Normal or lower.
These should significantly increase your FPS.
Change the GTA V compatibility settings
Another effective way to fix the GTA V stuttering issue is to disable full screen optimization and enable run as administrator for GTA V. Here is how:
Step 1: Open File Explorer (pressing Win and E on your keyboard), and go to where GTA V is installed.
Step 2: Right click your game icon and select Properties.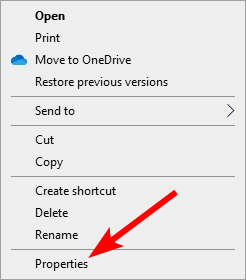 Step 3: Go to the Compatibility tab, and check Disable full screen optimizations and Run this program as an administrator.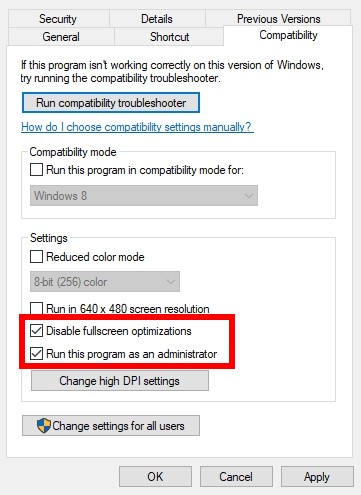 Test GTA V now and see if this worked.
Check your background tasks
Your background tasks could be the reason for your GTA V stuttering issue if they are hoarding too many system resources. You should check and turn them off if any. To see how:
Step 1: Press Ctrl, Shift and Esc keys on your keyboard to open Task Manager.
Step 2: Check if there is any task that is using excessive system resources. If so, right click it and select End task.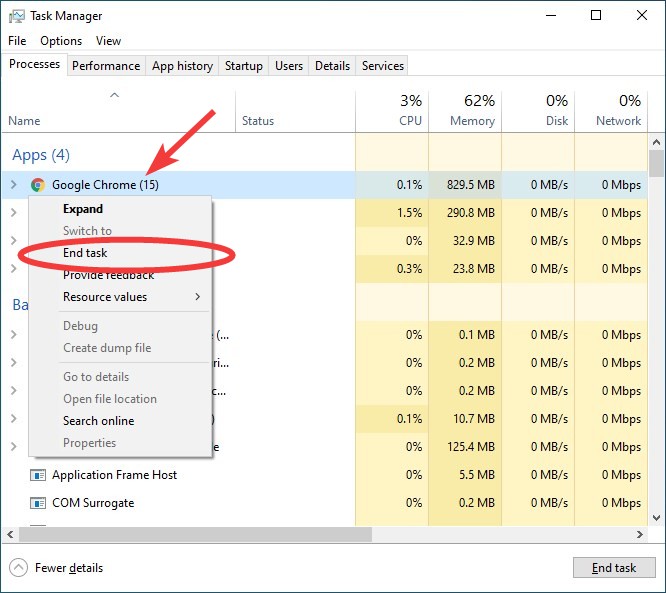 Now try launching GTA V and see if your GTA V stuttering issue is fixed.
Turn off your in-game recording or streaming program
Just like those background tasks, in-game recording, streaming or overlay utilities may also cause your GTA V stuttering issues. You can try closing these programs to see if your game runs smoother. The programs you should pay attention to include:
Steam Overlay
NVIDIA ShadowPlay
Xbox Game Bar
OBS Studio
MSI Afterburner
Twitch
…
Set your GTA V priority to High
Manually raising the priority of GTA V can also be a good way to fix the GTA V stuttering issue. Here's how to do it:
Step 1: Make sure your GTA V has been launched, then press the Ctrl, Shift and Esc keys on your keyboard.
Step 2: Select the Details tab.

Step 3: Right click the GTA V process, select Set priority and click High.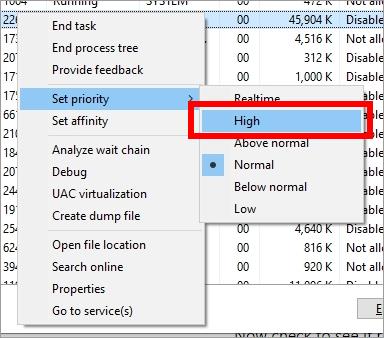 Step 4: Run GTA V and test the issue.
Has any of the fixes above worked for you? Or do you have any other effective ways to fix the GTA V stuttering issue? Tell us by leaving a comment below!