The Overwatch input lag is a problem that has been surfacing to the community since the game's release. It is a video game issue where there is a delay between pressing a button and seeing the result on the screen.
This is a common issue — a lot of Overwatch payers have experienced it. If you're one of them, don't worry! Here in this post, we will list the effective fixes for your Overwatch input lag issue. Go through them below and see if they are able to help you.
Change the Overwatch compatibility settings
Sometimes turning off the full screen optimization for Overwatch and running it as administrator can help fixing the input lag issues. To do this:
Step 1: Open File Explorer (pressing Win and E on your keyboard), and go to where Overwatch is installed
Step 2: Right click your game icon and select Properties.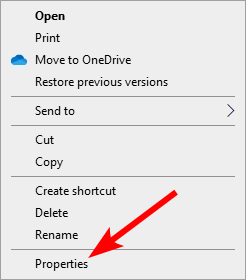 Step 3: Go to the Compatibility tab, and check Disable full screen optimizations and Run this program as an administrator.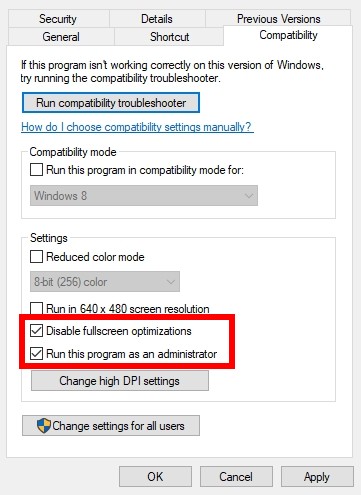 Now run Overwatch and see if this fixed your Overwatch input lag issues.
Adjust your Overwatch in-game settings
Another effective way to reduce input lag is to adjust your Overwatch in-game settings. To make sure you have better experience, these are the settings we recommend changing:
Resolution: 1080p or below
Render scale: 100% below
Fullscreen: Enabled
V-sync: Disabled
FPS restrictions: Disabled
Shadow details: Low
Reduce buffering: Enabled
Triple buffering: Enabled
Ambient occlusion: Disabled
Local reflections: Disabled
Dynamic reflections: Disabled
After you've changed these settings, your Overwatch input lag should be reduced. But if not, don't worry, just move on to the fixes below!
Set your Overwatch game priority to High
Manually raising the priority of Overwatch can also be a good way to fix the input lag issues. Here's how to do it:
Step 1: Make sure your Overwatch has been launched, then press the Ctrl, Shift and Esc keys on your keyboard.
Step 2: Select the Details tab.

Step 3: Right click the overwatch process, select Set priority and click High.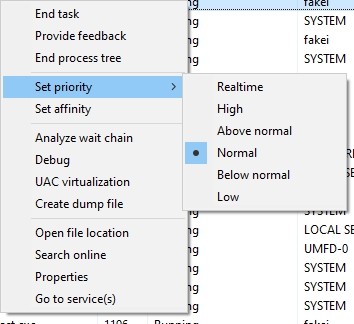 Step 4: Run Overwatch and test the issue.
Reset your network
It is also be possible that your input lag issue is caused by network connection problems. To solve them,
Step 1: Press the Win and R keys on your keyboard.
Step 2: Type "cmd" and press Ctrl, Shift and Enter on your keyboard.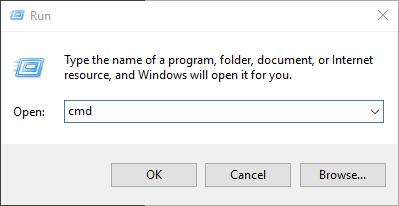 Step 3: Enter the following commands:
ipconfig /flushdns 
ipconfig /renew 
ipconfig /registerdns
Step 4: Close the window and restart your computer. Then test your Overwatch input lag issue.
Try using a VPN
The input delay can also happen because there are interruptions to your Overwatch connection. To get around them, you can try using a VPN.
In fact, using a VPN can not only fix some Internet issues, it can also help you maintain a good connection to your game servers, so you may experience less connection issues.
Using a VPN usually requires some time and computer skills. If you want an easier option, you should try a VPN service. And we recommend using NordVPN.
NordVPN is an easy-to-use and fast VPN service. You'll be able to set up a VPN connection with just a few mouse-clicks. And its fast speed servers at multiple locations offers you a comfortable and reliable experience.
To use NordVPN on your computer:
Step 1: Download and install NordVPN on your computer.
Step 2: Run NordVPN and sign in your account.
Step 3: Click the Connect switch. This will automatically connect you to the VPN server recommended for your device.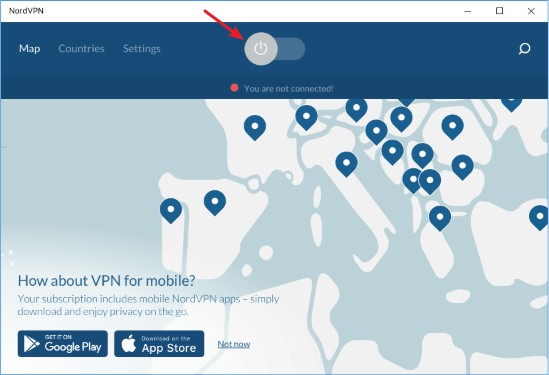 Step 4: Check to see if the Overwatch input lag error is gone.
Has any of the fixes above worked for you? Or do you have any other effective ways to fix the Overwatch input lag issue? Tell us by leaving a comment below!