Facebook is a social media platform which has been used by billions of people around the world. It may be difficult to find a person's Facebook profile when you only know their name, especially if they have a common name. But here in this post, we will show you a few effective ways to do Facebook profile search by name. Check them out now!
Use the search bar on Facebook
This is the first thing you can try when doing a Facebook name search. Just enter the target's name in the search bar at the upper left corner. And after the search results appear, select People.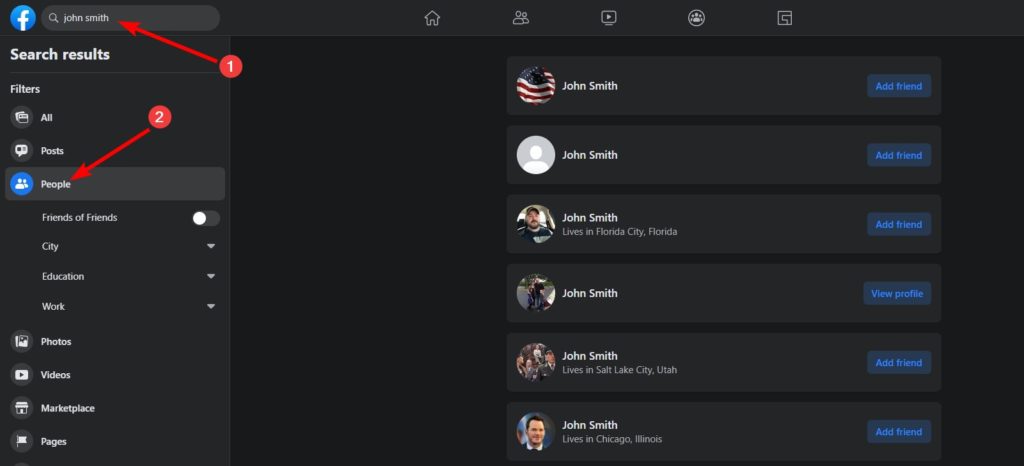 If your target make their name public, you should be able to see their profile in the search results. But if not, there are still other methods you can try.
Search Facebook profiles with Social Catfish
Social Catfish is a people search engine that allows people to find social media profiles of someone. It helps you confirm a person's online identity and discover missing connections.
On Social Catfish, you can search for someone's personal details by using their name, email address, phone number, and even image. And the information you can get include their contact details, current and previous addresses, social media profile, and a lot more.
It's simple to perform a Facebook search by name using Social Catfish. Simply visit their website, use the search box, and input their name, phone number, or email address. It will then scan its extensive database and locate the Facebook profile information you want.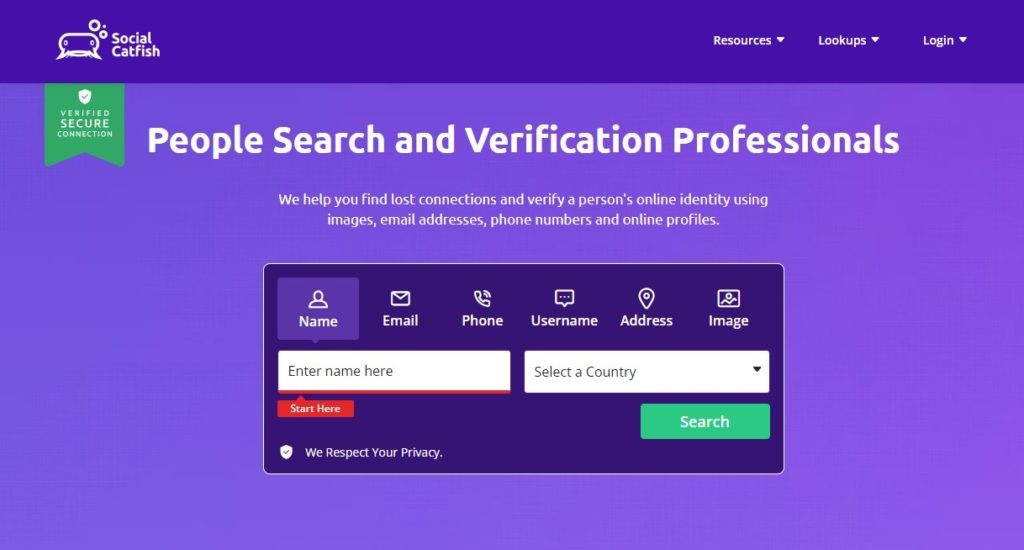 Hopefully the methods we recommended above have helped you. If you have anything to say about them, feel free to leave a comment below.