Facebook is one of the most popular social media platforms in the world. If you are one of those people who have lost your access to your Facebook account, you will know that it can be a real pain to get back into the network.
You might be wondering how to recover a disabled Facebook account. This article will show you exactly what you need to do in order to get back onto Facebook and start using it again.
If your Facebook account was disabled by Facebook
Facebook may think you've violated their terms and conditions, so they suspend or deactivate your account. If you think this was done by mistake, you can file a reactivation request within 30 days after when your account was disabled, by using the contact form here.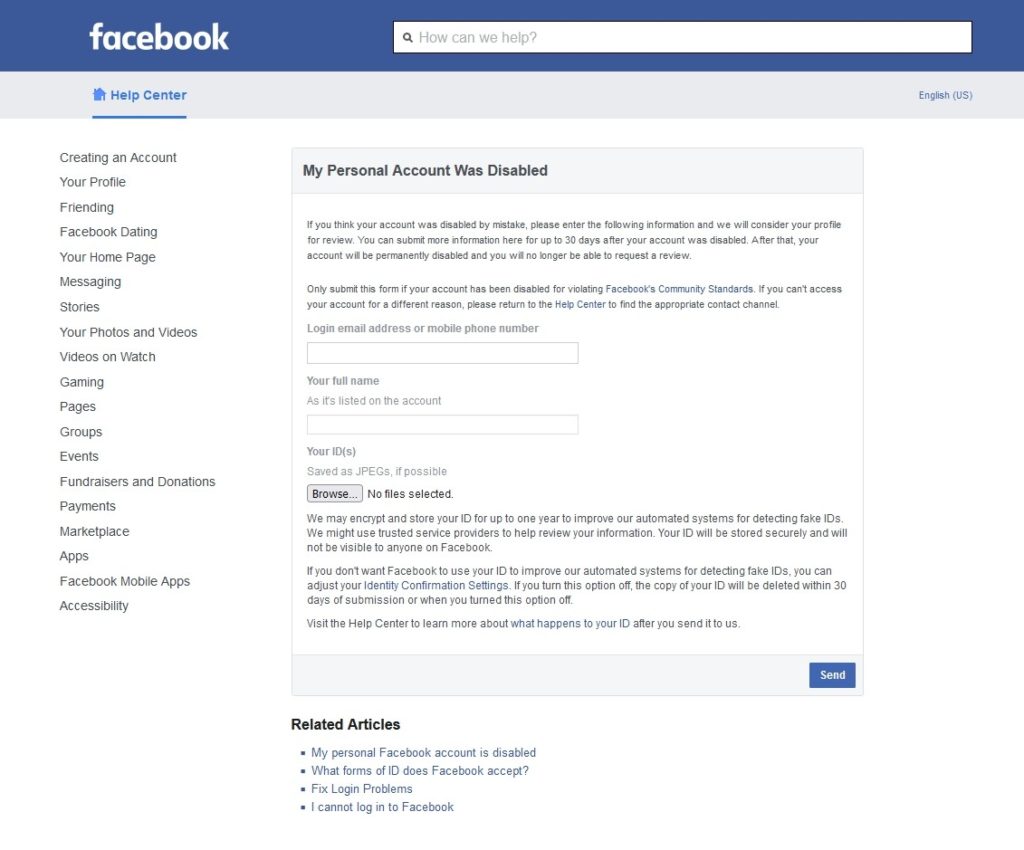 You'll need to provide your contact detail (email or phone number), your full name, and your ID Facebook to review. After the submission, you'll need to wait until they respond to your request and give you the answer of whether they can reactivate your account.
If your Facebook account was disabled by yourself
If you deleted the account yourself and now you regret and want to cancel the deletion, it is very easy. To do so, just log in your deleted Facebook account with its email and password, and then click the Cancel Deletion button. Your account will be recovered immediately.

Note that you need to do this before the 30 days of your deletion, or your account will be permanently disabled and there is no way to get it back at that time.
Hopefully the tutorials here can help you recover your Facebook account. If you have any questions or suggestions, feel free to leave a comment below!