An effective way to secure your online account is to change its password regularly. This holds true for your Gmail account. And to change your Gmail account password is very easy. Here is how to change your Gmail account:
To change your Gmail password
Note: Changing your Gmail password is actually changing the associated Google account password. That means this password change is also applied to your other Google services (if they're under that Google account).
Step 1: Go to the Security settings of your Google account dashboard.
Step 2: Sign in your Google account.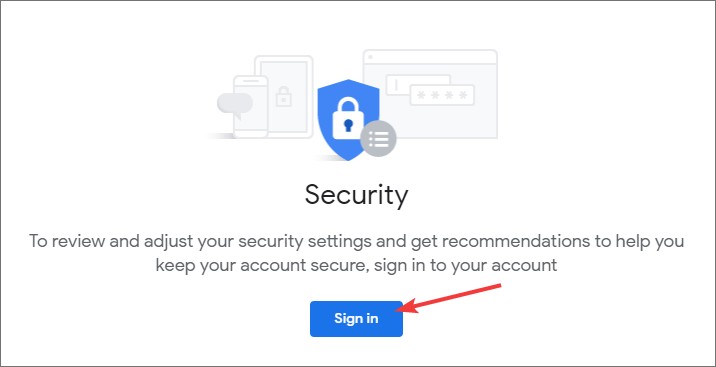 Step 3: Click Password.

Step 4: Enter your password again.
Step 5: Enter a new password, confirm it, and then click the CHANGE PASSWORD button.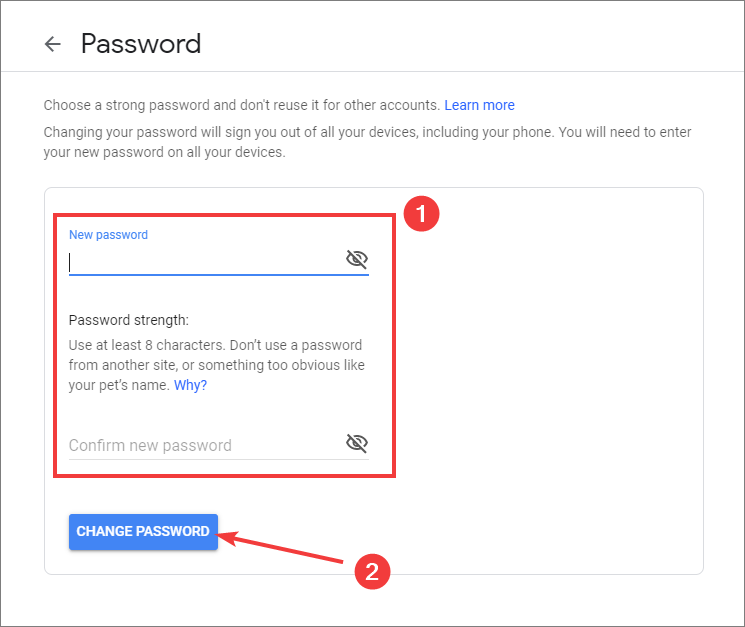 That's how you can change your Gmail (Google account) password.