IP address, or Internet Protocol address, is a unique identifier of your device or network on the Internet. You need it to reach the resources online, but sometimes others can use it to identify you. So you may want to try to hide it.
In fact, it is possible to hide your real IP address. The following is a list of ways you can try:
Connect to a public network
The IP address that is displayed on the Internet is actually the address of the network you're connecting to. So if you don't want to expose the IP address of your home network, you can try using a public network. It includes the Wi-Fi networks in the library, cafés and more. So this is a very simple way to hide your IP address (of your home network).
Use a VPN
When using a VPN (Virtual Private Network), you connect to the Internet via the VPN server. Then the IP address that is displayed publicly is the one of the VPN server, not your device/computer. So this is a good way to hide your IP address.
Using a VPN usually requires some time and computer skills. If you want an easier option, you should try a VPN service. And we recommend using NordVPN.
NordVPN is an easy-to-use and fast VPN service. You'll be able to set up a VPN connection with just a few mouse-clicks. And its fast speed servers at multiple locations offers you a comfortable and reliable experience.
Also, NordVPN is one of the few services that has strict no logs policy. With its military-grade encryption, NordVPN provides you with top-level security and privacy.
To use NordVPN on your computer:
Step 1: Download and install NordVPN on your computer.
Step 2: Run NordVPN and sign in your account.
Step 3: Click the Connect switch. This will automatically connect you to the VPN server recommended for your device.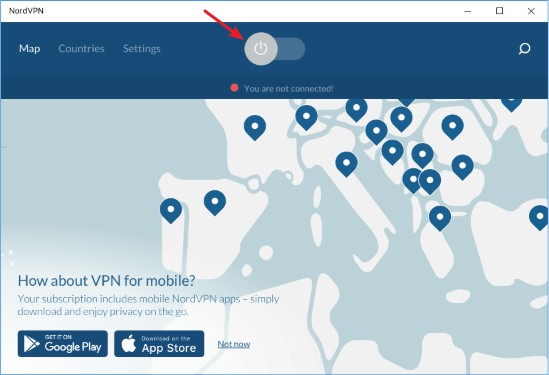 Now your public IP address should be hidden.
Use the Tor browser
Tor browser is a free and open-source browser that is known for protecting the privacy of it users. With the browser, your traffic goes through its anonymous network with multi-layer encryption. So your IP address can be concealed properly.
To use the Tor browser, go the Tor browser official website, then download and install the browser on your computer. After that, follow its instruction to configure the browser, and you should be able to use it to browse the Internet safely.