You can set up a VPN or proxy connection in your Firefox browser. And you can do this very easily. See the instructions below. They'll teach you how to do this very quickly.
Modify your network settings on Firefox
You can configure your VPN or proxy settings manually on Firefox.
Step 1: Click the menu icon (at upper right) on your Firefox browser and select Options.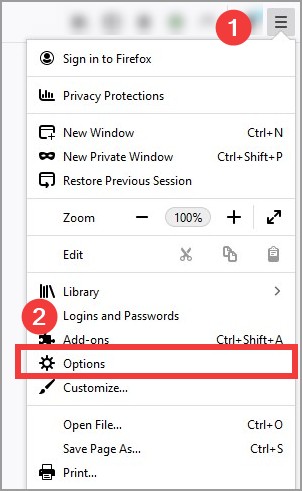 Step 2: Click the Settings button of Network Settings (at the bottom)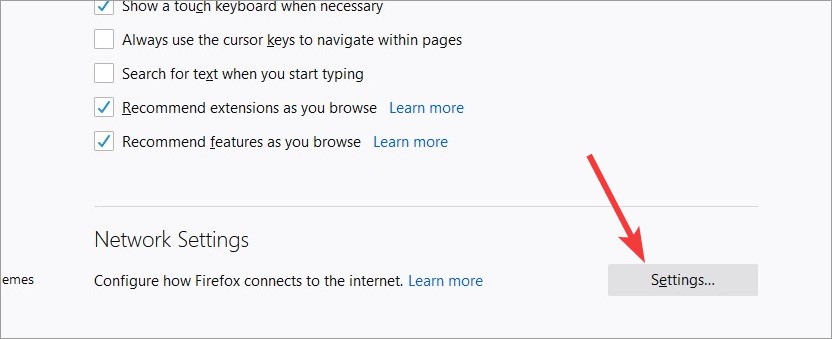 Step 3: Click Manual proxy configuration, and fill in your proxy server information.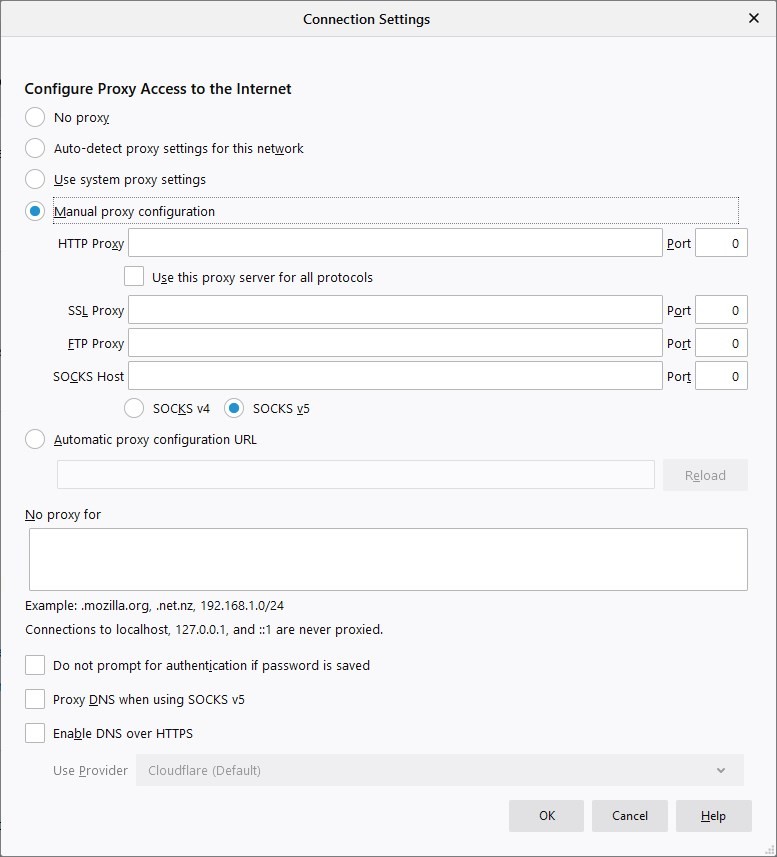 Step 4: Click OK.
Your settings will now become effective.
Use a VPN addon on Firefox
To use VPN in your Firefox browser, another option is to install a VPN addon from a VPN service provider. There are a lot of services you can use, and the best we think is NordVPN.
NordVPN is an easy-to-use and fast VPN service. You'll be able to set up a VPN connection with just a few mouse-clicks. And its fast speed servers at multiple locations offers you a comfortable and reliable experience.
Also, NordVPN is one of the few services that has strict no logs policy. With its military-grade encryption, NordVPN provides you with top-level security and privacy.
To use this VPN on your Firefox browser:
Step 1: Register a NordVPN plan.
Step 2: Go to the NordVPN Firefox addon page, and click Add to Firefox.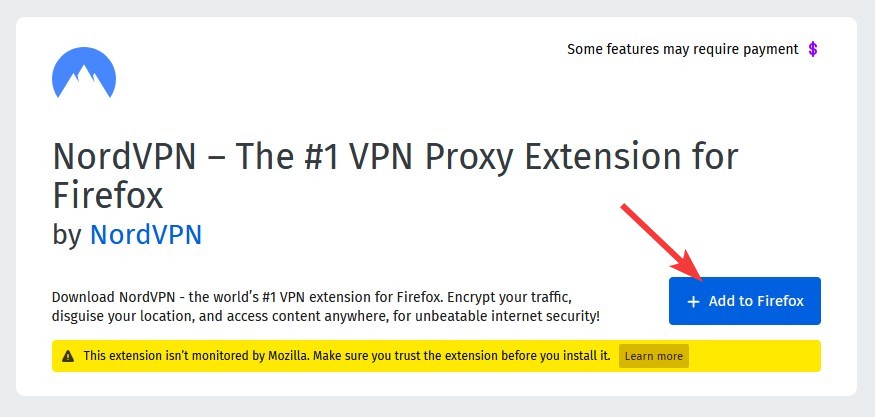 Step 3: Click the NordVPN icon in the addon area, then log into your NordVPN account.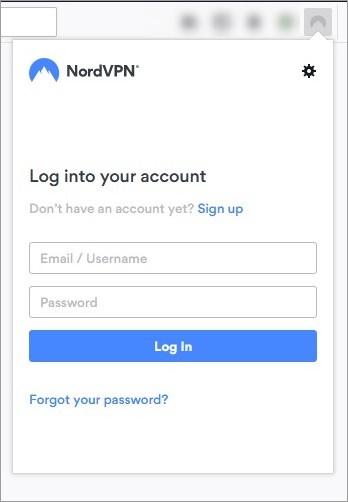 Now you have set up the VPN connection on your Firefox browser. Enjoy it!