Having trouble running Opera VPN on your device? Don't worry! This is a very common issue but luckily there has been a lot of fixes for it. Take a look at them below!
Basic troubleshooting
Once you've found that your Opera VPN is not working properly, there are a few things you should try first:
Switch to another server location;
Restart your computer;
Restart your network devices (router/modem).
If after doing all those and it is still not working properly, then you should try the fixes below.
Check your firewall
Is your antivirus program or firewall interrupting your Opera VPN? This can be another reason why your VPN is not working properly. You should check your antivirus to make sure it isn't blocking the VPN. If you find that the software is blocking the VPN connection, trying disabling the antivirus program temporarily (be careful for what you're browsing when it's off). Then see if this fixes the VPN not working issue.
Check conflicting services
Perhaps there are some services running in the background that is interrupting your Opera VPN. To check this:
Step 1: Press Win + R on your keyboard, then enter "msconfig".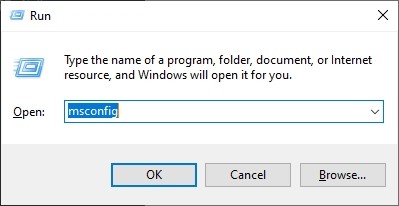 Step 2: Select the Services tab. Check Hide all Microsoft services. And then click Disable all.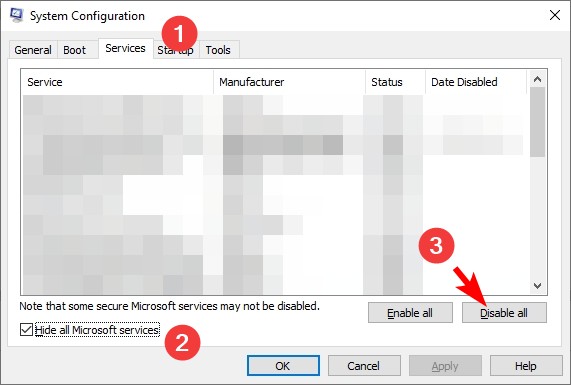 Step 3: Click OK, and restart your computer. Then see if your Opera VPN is working properly.
Step 4: If it is, then start the services you just disabled one by one to test your issue, until you find the one that is really causing the issue.
Try another VPN service
In case you still can't fix your Opera VPN issue, you can try using another VPN service. The one we recommend is NordVPN.
NordVPN is an easy-to-use and fast VPN service. You'll be able to set up a VPN connection with just a few mouse-clicks. And its fast speed servers at multiple locations offers you a comfortable and reliable experience.
To use NordVPN on your computer:
Step 1: Download and install NordVPN on your computer.
Step 2: Run NordVPN and sign in your account.
Step 3: Click the Connect switch. This will automatically connect you to the VPN server recommended for your device.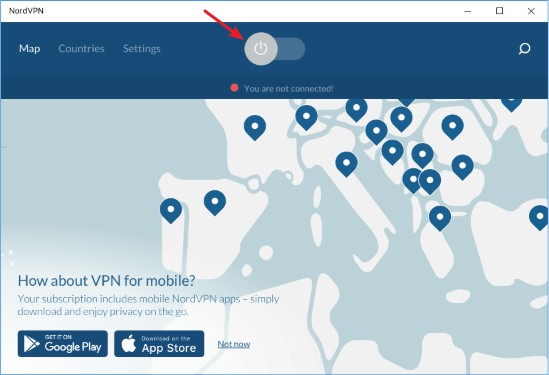 Now everything is set up, and you can try to see if it can work better!