See a Something went wrong error when you're trying to log in, browse, or post on Facebook? Don't worry! Here in this post we'll show you a few effective solutions to this problem. Check out the list below!
Check the Facebook server status
Are the servers of Facebook down? This is usually the reason why you experience the Something went wrong error. You can check its server status here. If there is really any issue with their server, you should wait until they fix it.
Log out and log back in your Facebook account
This is usually an effective way to resolve this problem. Just try signing out of your Facebook account, and signing back in. Then see if this works for you.
Try another browser
If the methods above don't work for you, you can try using another web browser to see if you still see the Something Went Wrong error. If Facebook works properly on another browser, then the problem is on your browser. You may need to restore the settings to the defaults of that browser and see if this fixes the error.
Use a VPN
Perhaps there are issues with your Internet connection to the Facebook servers. To get around these issues, you can try using a VPN.
The VPN service we recommend is NordVPN. It is an easy-to-use and fast VPN service. And its fast speed servers at multiple locations offer you a comfortable and reliable VPN experience.
Also, NordVPN is one of the few services that has a strict no logs policy. With its military-grade encryption, NordVPN provides you with top-level security and privacy.
NordVPN is very easy to use. All you need to do is just two or three mouse clicks:
Step 1: Download and install NordVPN on your computer.
Step 2: Run NordVPN and sign in your account.
Step 3: Click the Connect switch. This will automatically connect you to the VPN server recommended for your device.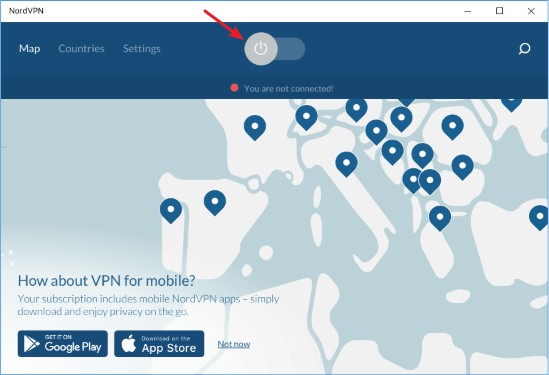 Now check to see if this fixes your something went wrong error on Facebook.
Has any of the solutions above worked for you? Or do you have any other effective ways to fix this error? Tell us by leaving a comment below!