There has been a lot of complaints from the Google Chrome users that they're experiencing the "This site can't be reached" error. This error may occur on some specific sites, or appear on whatever web pages they want to access.
This is a very common issue. But there are a lot of effective troubleshooting methods to fix it. The following is a list of methods you can try:
1. Restart your network
First you should check if you can't reach the website because of temprary issues on your network. One of the most effectvie ways to fix your network connection issues is to restart your network. To do so, turn off your computer and then your router/modem. Then leave them off for a couple of minutes.
After that turn them back on again. You should see the error gone now, if this method works for you.
2. Clear your browser cache
Step 1: On your browser, press Ctrl + Shift + Delete.
Step 2: Set the time range to cover all your browser history, select all the items to clear, and then clear these data.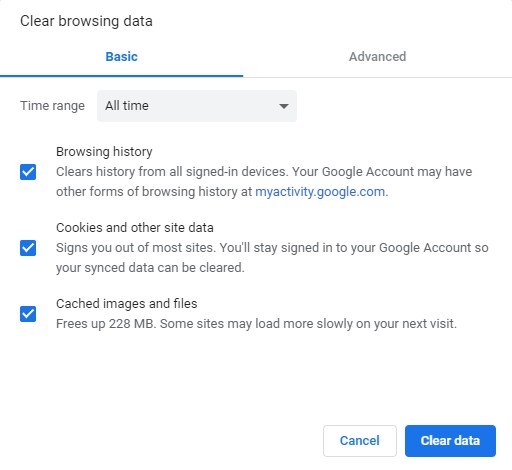 Now refresh your problem website and see if your error is fixed.
3. Change your DNS settings
Step 1: Press Win + R on your keyboard.
Step 2: Type "ncpa.cpl" and press Enter on your keyboard.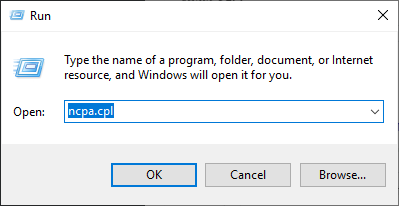 Step 3: Right click your network connection ("Ethernet" for wired connection, and "Wi-Fi" for wireless), and select Properties.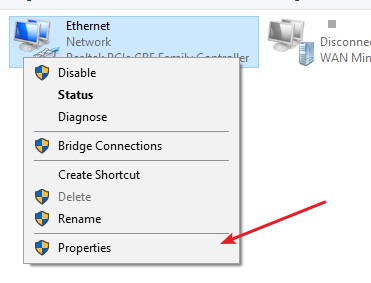 Step 4: Double click Internet Protocol Version 4(TCP/IPv4).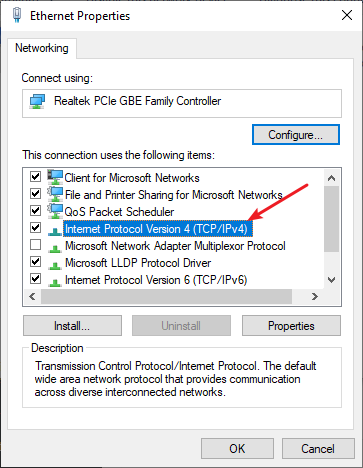 Step 5: Make sure Obtain an IP address automatically and Obtain DNS server address automatically are selected, then click OK. (If they already are then skip this step and go to step 7.)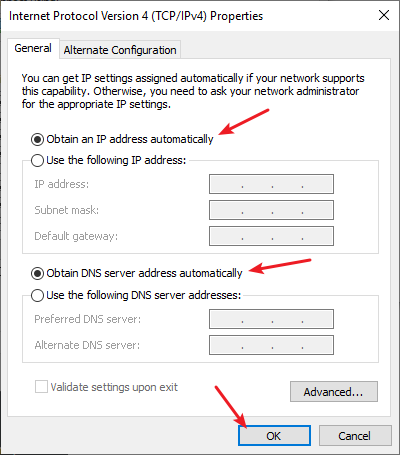 Step 6: Check if this fixes your error. If not move on to the step below.
Step 7: Select Use the following DNS server addresses, then set the server addresses to the Google public DNS server addresses (8.8.8.8 / 8.8.4.4).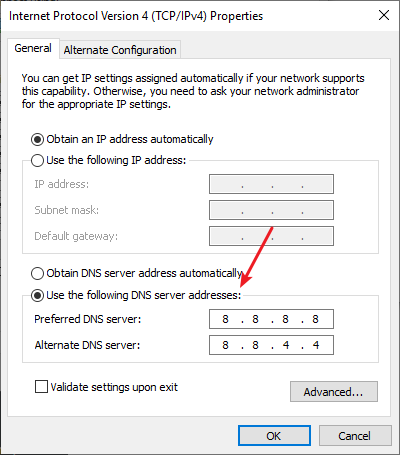 Step 8: Click OK and check to see if this fixes your error.
4. Use a VPN
A lot of the times, the "this site can't be reached" error is caused by Internet connection interruptions. And to get around them, using a VPN is something you should try.
The VPN service we recommend is NordVPN. It is an easy-to-use and fast VPN service. And its fast speed servers at multiple locations offer you a comfortable and reliable VPN experience.
Also, NordVPN is one of the few services that has a strict no logs policy. With its military-grade encryption, NordVPN provides you with top-level security and privacy.
NordVPN is very easy to use. All you need to do is just two or three mouse clicks:
Step 1: Download and install NordVPN on your computer.
Step 2: Run NordVPN and sign in your account.
Step 3: Click the Connect switch. This will automatically connect you to the VPN server recommended for your device.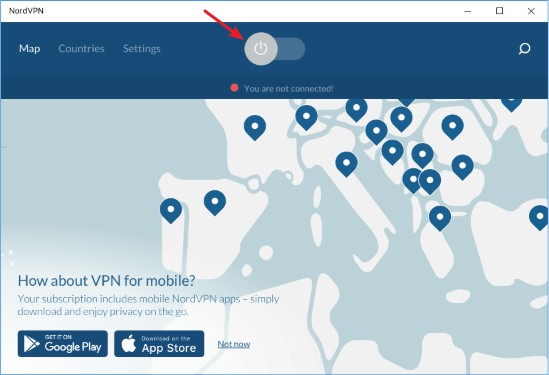 Step 4: See if you can "reach" the problem site now.
5. Clear your network cache
You can also fix your Internet connection problems by resetting your network settings. To do so:
Step 1: Press Win + R on your keyboard.
Step 2: Type "cmd" and press Ctrl + Shift + Enter on your keyboard.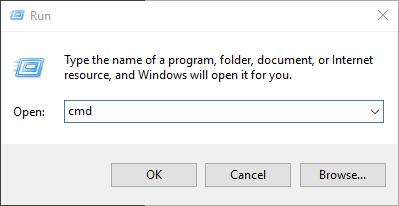 Step 3: Enter the following commands:
ipconfig /flushdns
ipconfig /renew
ipconfig /registerdns 
Step 4: Close the window and restart your computer.
Has any of the methods above fixed your "this site can be reached" error? Or do you have other effective fixes? Tell us by leaving a comment below!