Videos not playing is a very common issue for the Firefox users. However, there are also a lot of helpful fixes you can use to resolve this problem. In this post, we show you a list of troubleshooting tips that can fix the the Videos not playing on Firefox issue.
Clear your Firefox data
Note: This will clear all the history and web data of your Firefox, and it can't be undone.
Step 1: On your Firefox browser, press the Ctrl + Shift + Del keys on your keyboard at the same time.
Step 2: Select Everything for Time range to clear.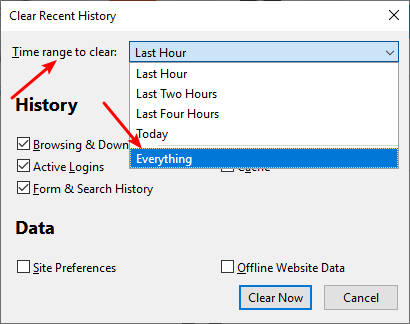 Step 3: Check all the items in the History and Data sections.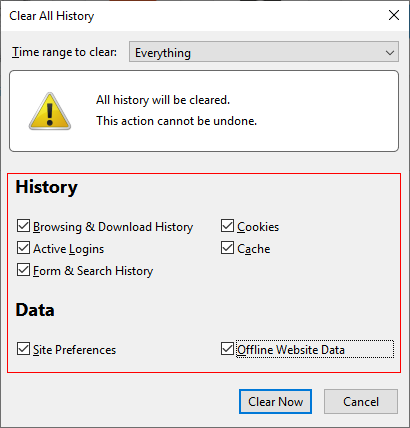 Step 4: Click the Clear Now button to clear all items you selected.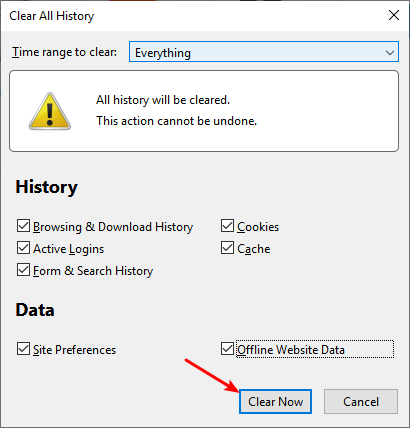 Now check to see if this fixed your video error.
Disable hardware acceleration
Step 1: On Firefox, click the Menu icon and then select Options.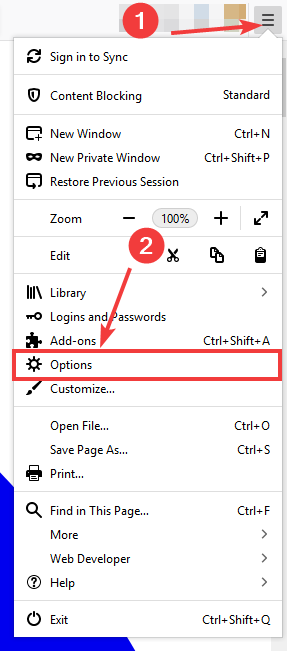 Step 2: In the Performance section, uncheck Use recommended performance settings, and then uncheck Use hardware acceleration when available.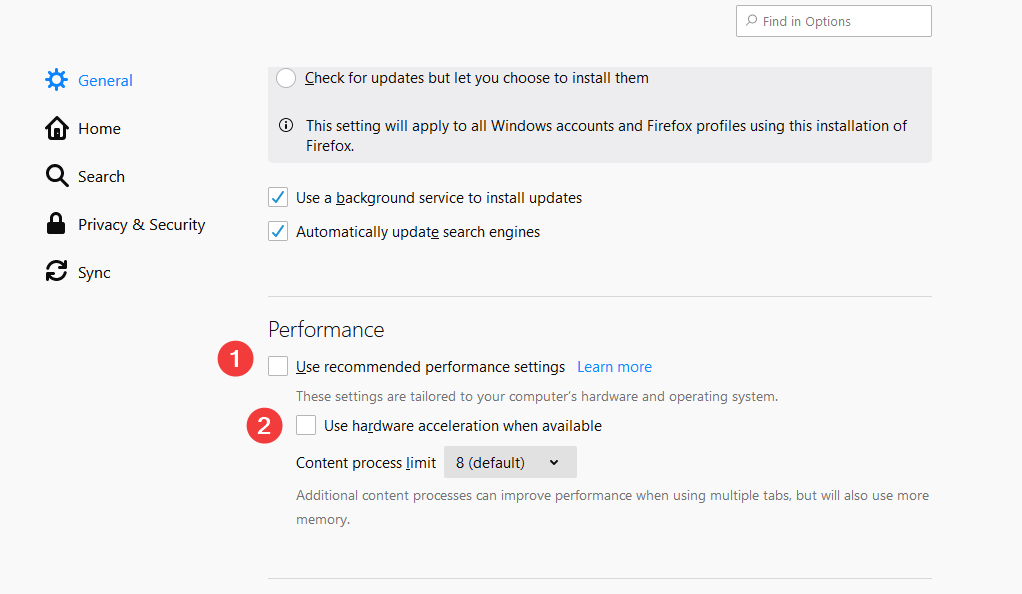 Check your Firefox add-ons
Step 1: In your Firefox address bar, enter:
about:addons
Step 2: Disable one enabled extensions and test playing the problem videos.

Step 3: Do this for every other enabled extensions until you identify the problem one.
Has any of the fixes above worked for you? Or do you have any other effective solution? Tell us by leaving a comment below!