iPhone camera not working is a issue a lot of iPhone users have experienced. One common symptom of this issue is that they see black screen on the Camera app.
If you're also seeing this, don't worry. Here in this post, we have compiled a list of troubleshooting methods for this iPhone Camera black screen issue. Just take a look at them below!
Restart your iPhone
Sometimes your iPhone Camera black screen error occurs because there are temporary issues with your iPhone. And they can be fixed by a simple restart. Just try restarting your iPhone. Turn it off and then turn it back on. Then check to see if you're able to fix the black screen error.
Turn off VoiceOver
A lot of iPhone users experience the camera error because VoiceOver is turned on. To turn it off:
Step 1: Open Settings, then go to Accessibility > VoiceOver.
Step 2: Turn off VoiceOver.

Step 3: Test your camera issue.
Test with another camera app
If there are software issues with your Camera app, you may not be able to use it to take images. But a third-party camera app may works fine. You can try using apps like VSCO, ProCamera and more. Download one from App Store and see if it works properly. If it does, then the issue may be on the built-in Camera app, not your camera hardware.
Reset your iPhone settings
If none of the fixes above worked for you. You may need to totally reset your iPhone. Note that this will erase all your iPhone data. You should back them up before reset. Once you have backed up your data:
Step 1: Open Settings, then go to General > Reset.
Step 2: Select Erase All Content and Settings.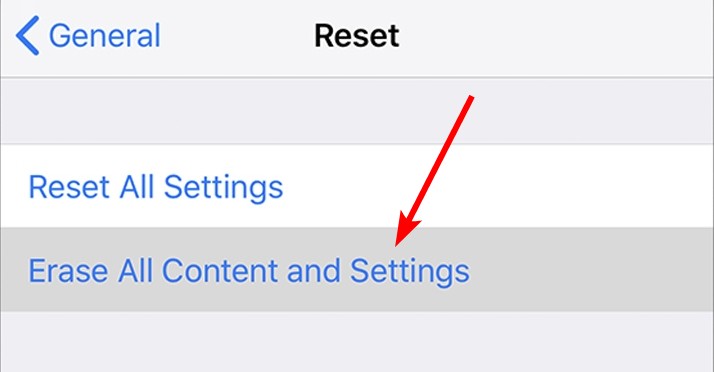 Step 3: Follow the instructions of your device to complete the reset, and then test your accessory issue.
Has any of the suggestions above worked for you? Or do you have any other effective ways to fix the iPhone Camera black screen issue? Tell us by leaving a comment below!