There has been a lot of iPhone users experiencing the Unable to share error. When they are trying to share a photo, video, email attachments, …, to their friends, this error occurs. This is a very annoying issue, but here is several effective fixes that can fix this error and enable you to share the file.
Check your iPhone Internet connection
Are there any problems with the Internet connection of your iPhone? For example…
Is the signal good? Is your iPhone properly connected to your wireless network or the cellular network?
Are you using a proxy or VPN that may block the sharing?
…
You should take a look at these and see if any of them causes the Unable to share error.
Or you can try resetting your network settings. Here is how:
Step 1: Open your Settings app.
Step 2: Go to General > Reset.
Step 3: Tap Reset Network Settings, and then follow the on-screen instructions to finish the reset.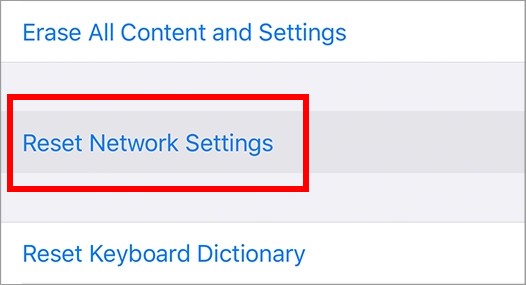 In normal conditions, you won't lose anything when resetting your network settings. But just in case, you may need to back up your iPhone data with iTunes/iCloud.
Save the file before sharing
This is a workaround that can help you when the sharing is not working.
Step 1: On the menu occurring when you have tapped the share icon

of that file, tap Save to Files.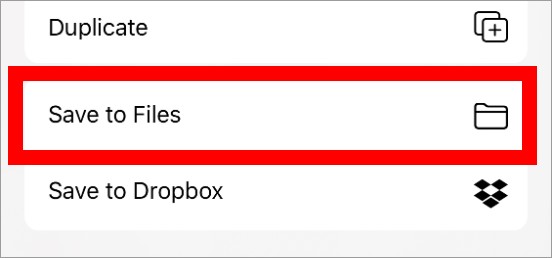 Step 2: Choose a location to save the file.
Step 3: Open the app through which you want to share the file. Then when selecting the file to send, browse to the location where you saved it, and then select and send it from there.
This should helps you get around the share error and send the file successfully.