There has been a lot of iPhone users seeing an error on their iPhone when they are trying to download photos (or sometimes videos) from iCloud. The error says "Cannot Download Photo: There was an error downloading this photo from iCloud Photos".
If you're one of them, you may find this error frustrating. But don't worry! Here is a list of troubleshooting methods that can help you resolve this problem. Just give them a try:
Restart your iPhone
Sometimes the download error occurs because there are temporary issues with your iPhone. And they can be fixed by a simple restart. Just try restarting your iPhone. Turn it off and then turn it back on. Then check to see if you're able to download the photos.
Turn off Low Power Mode
It is also possible that, when you turn on Low Power Mode, you will see the download error on your iPhone photos. To turn it off:
Step 1: Open your Settings app, then go to Battery.
Step 2: Turn off Low Power Mode.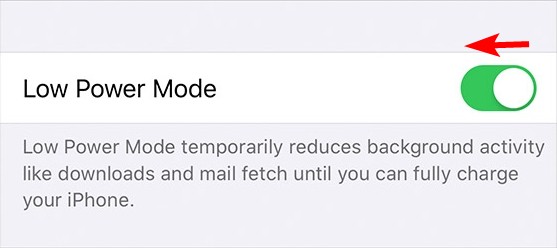 Step 3: See if this fixes your iPhone not downloading issue.
Has any of the fixes above worked for you? Or do you have any other effective ways? Tell us by leaving a comment below!