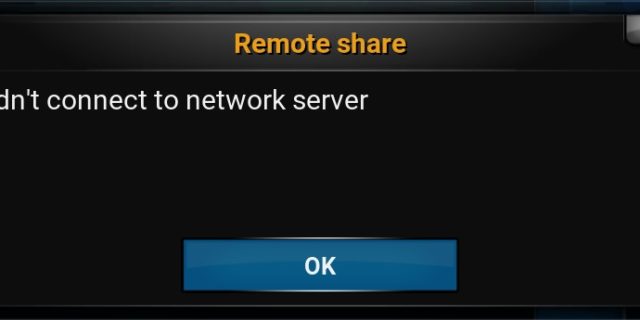 * We recommend products that we think best suits your need. But, we may earn commission in doing it.
Receive a "Couldn't connect to network server" on Kodi? This is a common issue for Kodi users. But many of them has fixed it with one of the fixes below:
Fix 1: Check your Internet connection
This is the first thing you should do when you see the error. Make sure your Internet connection is working properly. And no software (such as antivirus or firewall) is interrupting your Kodi connection.
If your Internet connection is working properly, then you should try using a VPN to help Kodi access the correct server. And the VPN service we recommend you use is NordVPN.
NordVPN is an easy-to-use and fast VPN service. You'll be able to set up a VPN connection with just a few mouse-clicks. And its fast speed servers at multiple locations offers you a comfortable and reliable experience.
Also, NordVPN is one of the few services that has strict no logs policy. With its military-grade encryption, NordVPN provides you with top-level security and privacy.
To use NordVPN on your computer:
Download and install NordVPN on your computer.
Run NordVPN and sign in your account.
Click the Connect switch. This will automatically connect you to the VPN server recommended for your device.
That's it! Now enjoy the convenient VPN experience NordVPN brings you!
Fix 2: Update your add-ons
Perhaps you get the error "Couldn't connect to network server" because your add-ons are out of date. To update your add-ons:
On Kodi, click Add-ons.

Click the box icon in the upper left corner.

Click Options in the lower left corner.

Click Check for updates.
Now wait for the update process to be complete.
Fix 3: Reinstall Kodi
Maybe the files of Kodi on your computer are corrupted, so you see the error. In this case, you should try reinstalling Kodi. Just uninstall it, then download its latest version from the Kodi official site to
We hope there is one fix that has helped you resolve your problem.