Your laptop keeps disconnecting from your WiFi network? This issue only occurs on your laptop, not your other devices? Don't worry! There are solutions to this problem! Here we have compiled a list of fixes for your laptop disconnecting from WiFi issue. Take a look at them below!
Restart your laptop and router/modem
Step 1: Turn off your laptop and disconnect it from the power source and battery.
Step 2: Turn off your router and modem and disconnect them from the power source.
Step 3: Leave them for several minutes.
Step 4: Reconnect all these devices to power, and turn them back on.
Step 5: Test your WiFi connection issue.
Disable the power saving setting
Step 1: Press Win + R on your keyboard.
Step 2: Type "ncpa.cpl" and press Enter on your keyboard.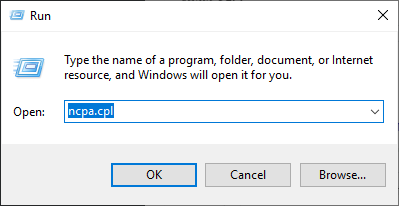 Step 3: Right click your Wi-Fi or wireless network connection and select Properties.
Step 4: Click Configure.
Step 5: Select the Power Management tab.
Step 6: Uncheck Allow the computer to turn off this device to save power.

Step 7: Check to see if this works for you.
Try using an external wireless adapter
Sometimes the problem is probably on the wireless network adapter of your laptop. To solve it, you can try using an external wireless adapter. It's like a flash disk that can be connected to your laptop through the USB port. It helps you get around the laptop wireless adapter issue and connect to your wireless network.
Has any of the fixes above worked for you? Or do you have any other effective ways to resolve the laptop WiFi connection problem? Tell us by leaving a comment below!