There has been a lot of complaints from the Google Chrome users that they can't see their mouse cursor on the browser. It is visible in other area or programs in their computer. But when the cursor gets into Chrome, it just disappears.
The following are a list of effective solutions to this issue. Check out now!
1. End all your Google Chrome processes
Step 1: Press Ctrl, Shift and Esc to open Task Manager.
Step 2: Right click each Google Chrome process, and click End task.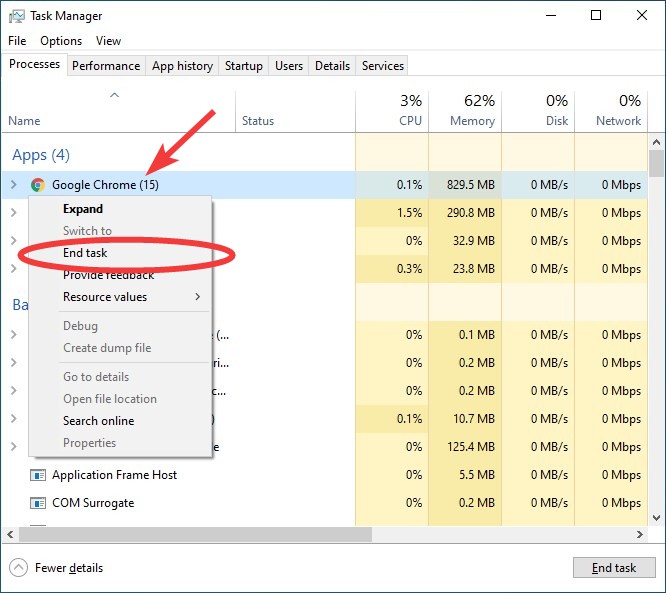 Now try launching your Chrome browser and see if your cursor appears.
2. Restart your computer
Restarting your computer is also an effective way to fix this issue. So when you see your mouse cursor disappears in Google Chrome, just restart your computer. After that open the browser and see if you can see your cursor there.
3. Toggle hardware acceleration
If you just can't see your mouse cursor, but it's still working because it will hightlight the buttons on your browser:
Step 1: Click the options button (upper right), and then click Settings.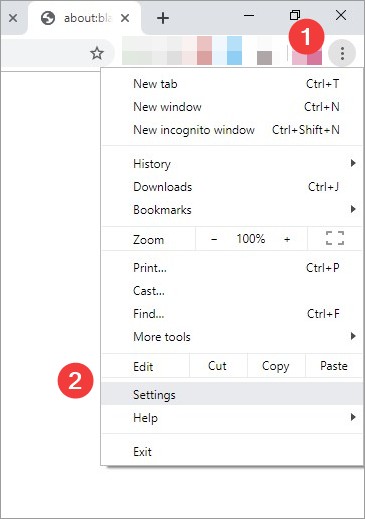 Step 2: Search "acceleration" using the search bar at the top.

Step 3: Turn off hardware acceleration if it's on, or vice versa.

Step 4: Restart your browser.
That's it! Has any of the tips above restored your mouse cursor? Or have you found any other effective fixes? Tell us by leaving a comment below!