A lot of NVIDIA graphics card users are looking for how to download NVIDIA Control Panel. They want to do so because NVIDIA Control Panel is not installed with their grahpics driver, or their Control Panel is missing. If you're also one of them, check out the methods below!
Method 1: Download the NVIDIA Control Panel from your Windows Store
Note: This method only works on Windows 10.
NVIDIA has released NVIDIA Control Panel on Windows Store, so its users (on Windows 10) are able to get it without downloading a graphics card driver. This is helpful when your NVIDIA driver doesn't install the Control Panel for you, or the driver is working properly but the Control Panel is missing.
To get it from Windows Store, just go to this store page. And then, click the Get button to download the NVIDIA Control Panel. (This will open your own Windows Store app, and you need to download this program there.)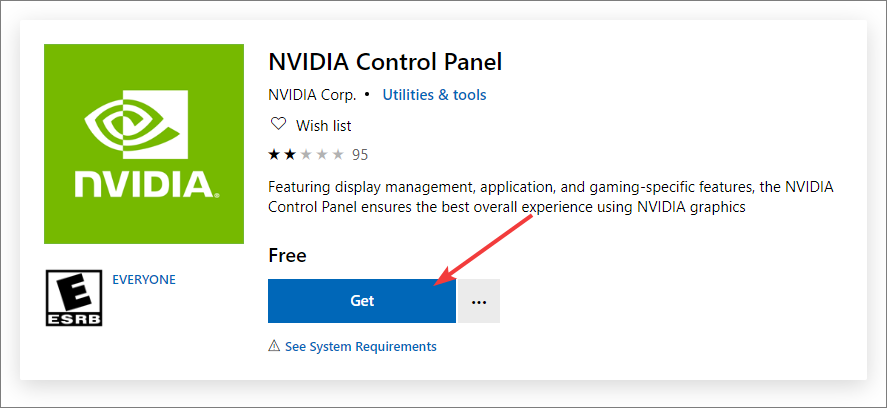 This should install the NVIDIA Control Panel on your computer.
Method 2: Download the NVIDIA Control Panel by download the NVIDIA driver
This is the standard way. NVIDIA Control Panel comes with a NVIDIA driver, so you can download the driver to get the Panel.
To do so:
Step 1: Go to the NVIDIA Driver Downloads page.
Step 2: Select the right version of driver for you to download, and click the Search button.

Step 3: Click the Download button to download the driver to your computer.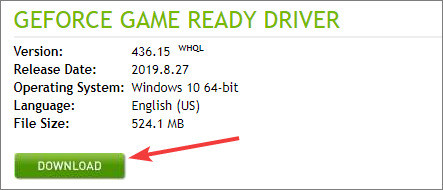 Step 4: Install the driver on your computer.
If everything is working properly, you should have a NVIDIA Control Panel on your computer now!