Is your Discord client not working properly? Is it not starting up? Or you see an error message when launching it? No matter what issue you're experiencing with your Discord client, there are troubleshooting methods that can help you fix it. The following is a list of methods you can try. They have helped a lot of Discord users.
1. Check the Discord server status
Perhaps the Discord service is down so your Discord client is not working. To check if this is the case, you can view the Discord server status on this website.
If it is down, then you should wait until Discord fixes this issue. Otherwise, move on to the fix below.
2. Reinstall your Discord app
To reinstall your Discord app is similar to reinstall your other apps. But there is one extra thing you should do (to better fix your issue) — you need to delete the Discord folders under your profile.
Step 1: Delete the Discord folders in these two directories:
%appdata%

%localappdata%
Not familiar with these commands? Check out this post!
Step 2: Go to Program and Features (press Win and R and then enter appwiz.cpl) and delete your Discord app there.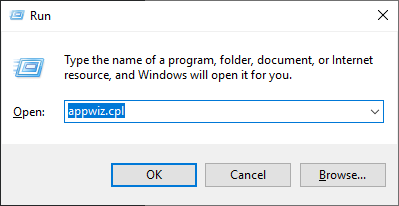 Step 3: Download the latest Discord app from the official website, and install it on your computer.
Now see if the client works again.