See an error "Something wen wrong. Try restarting GeForce Experience" and restart didn't work? Don't worry! There are still other fixes that work. Here is a list of troubleshooting methods that we think may fix the error for you:
Reinstall GeForce Experience
This is usually the easiest but has worked for a lot of people. Just try uninstall GeForce Experience and reinstall it again, then test the issue.
Reinstall or update your NVIDIA driver
Your issue may be a driver issue. A reinstall or update of your driver is helpful for fixing this issue.
To uninstall your NVIDIA driver completely
To clean uninstalling the driver. You can do this by using Display Driver Uninstaller (DDU, a utility used for clean uninstalling your graphics driver). Download and install this program, then follow its instructions to uninstall your graphics driver.
To install an NVIDIA driver
To update your NVIDIA driver, you can use a driver updater. This is a more convenient option — it only takes a few mouse clicks to update a driver! The driver updater we recommend is DriverMax — it's powerful and easy to use, and you can use it to update drivers for free!
To use DriverMax to update your graphics driver:
Step 1: Download DriverMax and install it on your computer.
Step 2: Launch DriverMax, and scan for driver updates.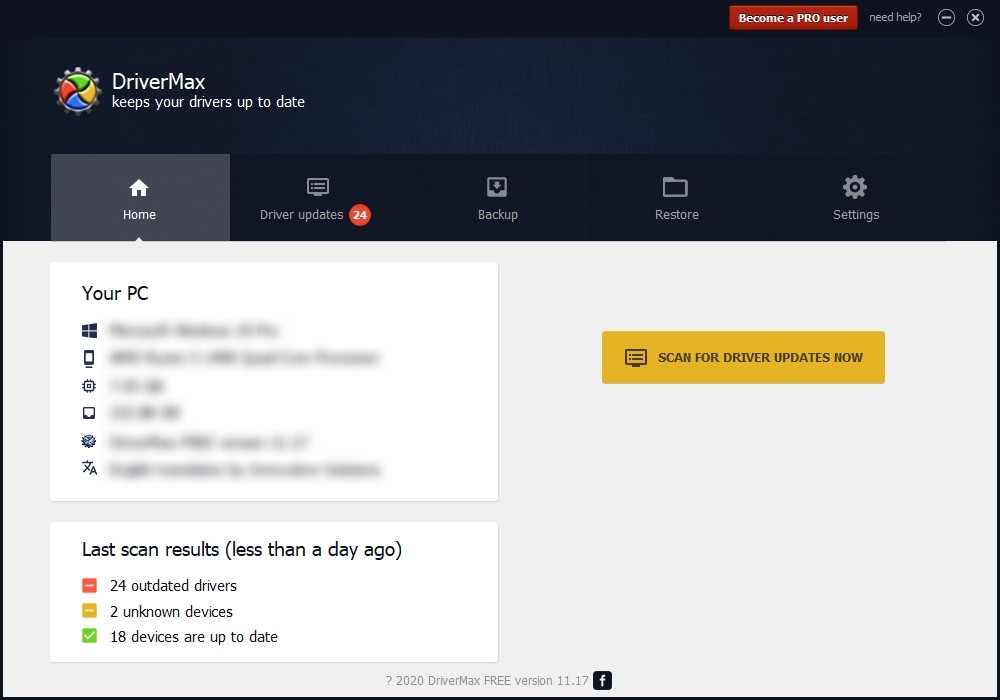 Step 3: Update your NVIDIA driver (click the update button next to it).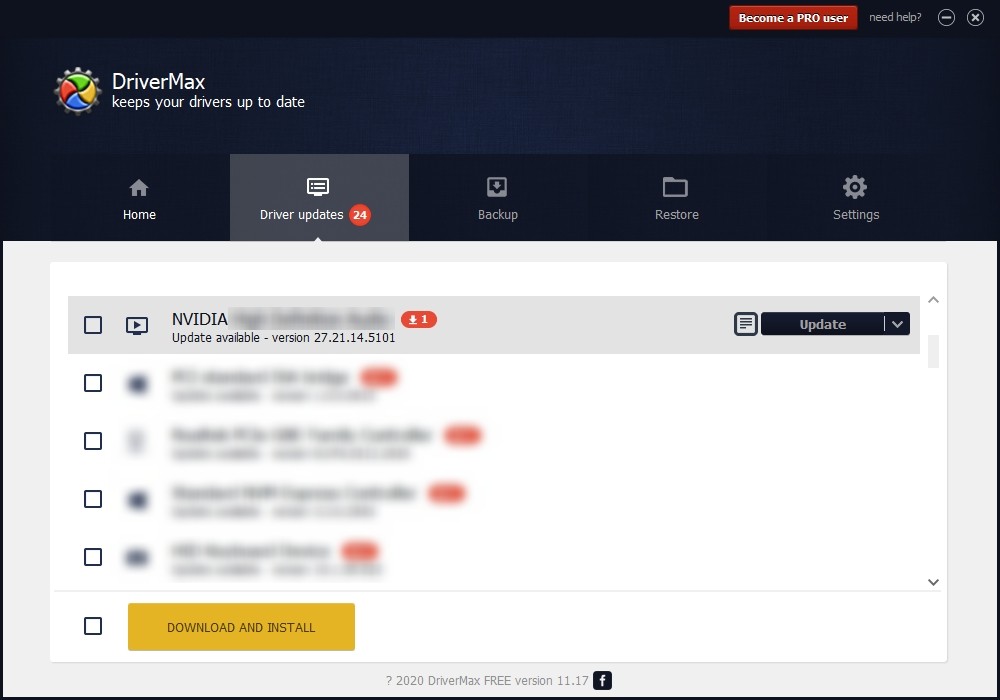 That's it! That's how you can update a driver with DriverMax.
Note that there are some limitations in the free version of DriverMax. Like you can only update two drivers per day. If you want to get rid of these limits and use its full features, you need to upgrade to its PRO version.
Hopefully the methods above worked for you. If they didn't, check out the fixes in these posts: